NinjaSEM is a PPC management software that allows you to manage all of your PPC campaigns from one location. This type of software usually includes capabilities that allow you to automate portions of your paid strategy, such as bid setting and budget management. Its major goal is to make managing any paid initiatives easier and faster.
How can NinjaSEM be defined as PPC Management Software?
The drift towards investing in ad campaigns is consistently rising, and businesses effectively foresee the sales through this process. Apart from organic traffic, the organizations are mostly into the keen interest in running these ads to convert prospects into potential customers. Every buck they spend falls into the ad campaign category based on the location, target audience, and bidding rates.
A competitor keyword analysis is a basic step to identify the right ones who lock in to own a promoted business solution. PPC campaigns have seen almost a rise of 60-70% in the last two years. The typical nature of PPC management software hits the bullseye for businesses. And, here is NinjaSEM – a PPC management software, helps in optimizing your PPC campaigns.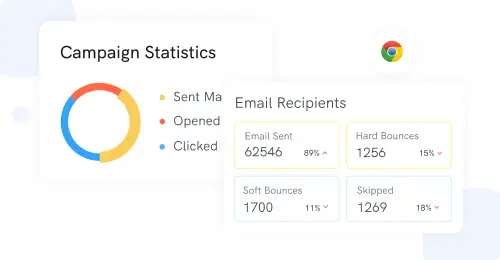 What is PPC Management Software?
Pay-per-Click (PPC) is a strategy applies to business promotions by targeting the right keyword and boosts ad campaigns to acquire prospects and the goal is to convert them into customers. A PPC management software is a tool where all the PPC activities are handled on a single platform. However, managing the company's ad spend is crucial, as careful planning is needed for every penny spent in PPC ads.
Most businesses fail in PPC investments due to: Lack of awareness about PPC ad campaigns Unable to manage a huge number of business solutions at once Improper planning or strategy Failing to know about the bid budgets and target audience No clarity on the scope of a business solution across various countries and continents Ineffective keyword analysis
These aspects affect the companies a lot and drag them into losses. NinjaSEM is a PPC management tool that focuses on optimizing your ad campaigns. Especially for e-commerce platforms. The software helps you analyze all these negative scenarios by suggesting you the best-fit search and shopping campaign. It gives you an overall view of the budgets set for each search campaign. Indeed, it's the best PPC management tool for optimizing your ads effortlessly and seamlessly.
What to Look for in NinjaSEM PPC Management Tool?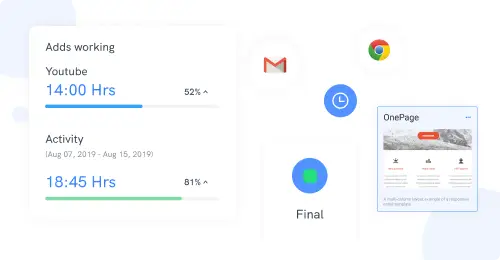 Investment isn't a small game. It's more than a FIFA world cup for a business owner. So, an entrepreneur or a great business runner must consider the glitches and accordingly identify the right tool by identifying its features. Here's what you can find in the NinjaSEM tool:
1. Effortless Campaign Scaling
Create as many landing pages, ad groups, and campaigns as you need to process and capture all the incoming data. A PPC management tool handles this without any hassle. There's no benefit if the tool has messy dashboards, lapping one insight with the other, and shows ineffective campaigns. The software has to be user-friendly and must streamline every ad insight. And, NinjaSEM is scaling your campaigns with its effectiveness of dashboards and insightful analytics. 2. Manages Ads Across Various Domains
The larger companies have to deal with multiple websites. These companies manage multiple websites and subdomains with their own set of KPIs. Our PPC tool takes the responsibility to handle all these in one go. On top of that, this tool makes it easy for you to manage multiple ads that run for various domains. It's another advantage for the teams to track their project or website performance in the created ad groups.
3. Set Autopilot Modes The best value of NinjaSEM is automating certain aspects such as landing page criteria, adjusting bids based on the present performance, performing automated audits, and giving suggestions about improvements.
4. Landing Page Optimization Ultimately, the landing page structure defines the success of the paid ad campaigns as these drive traffic and a vibe to sign-up occurs when the landing page is fully optimized. The conversions go down if the landing pages don't convert them, though the ad is highly optimized. NinjaSEM software can optimize your landing pages.
5. Analyzes Budgets NinjaSEM, PPC management software, helps you analyze the budgets you lock for the ad campaigns. As it's a labor-intensive task, manual scanning is highly complex. To fetch the expected ROI and drive the audience to become your customers, you need to speed up the process. How? Our software evaluates the justified budget for the created ad group, targeted keyword, or campaign.
6. Ad Performance Reviews Create ads using PPC management software, NinjaSEM to benefit the most and hit high in the search engine results. Review the ad performance and the tool highlights the poor campaigns. This allows you to allocate the resources in a limited time, thus making you stay focused on what really matters.
Conclusion
PPC management software contains tools for analysing campaigns, instantly identifying low-performing ads, and identifying areas for development. Such software will also provide you with pre-built or customised dashboards that will allow you to better visualise and report on the success of your efforts.
PPC software can combine multiple paid channels into a single interface if you use more than one. This allows you to track, budget, and change your campaigns all in one place.
It's not at all surprising to find all these features in a single PPC tool! Be it the small or medium enterprises; there are a thousand ways to get succeeded. Explore all these ways and classify them based on business goals, target audience, location, demographics, and much more. One of the best ways for businesses to hit the market and become a hot recipe is through search and shopping ad campaigns.
Use, define, convert, and benefit by using the best PPC management software – NinjaSEM. Sign up for just $14.99/user and get the most of 30+ apps. Begin your journey into 500apps to leverage your business to new heights.