Key Features of Best Keyword Research Tool in Any Market
The best keyword research tool will help you discover the best keywords for your website and easily optimize your content.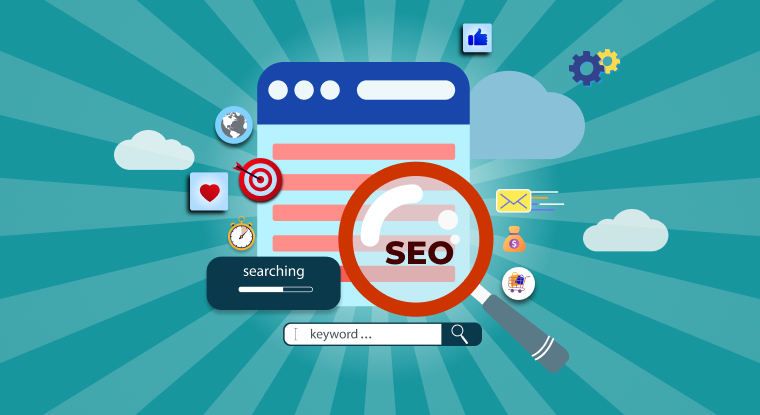 Businesses invest a lot in marketing and promotional services to attract more traffic to their customer base and sales points. At this moment, the most effective method of marketing is Digital Marketing. Digital marketing is a general term for all processes involved in making products and services more accessible for customers using marketing tools to interact with the internet. In digital marketing, the tools used contribute bountifully to ppc campaigns success.
Many customers have been observed to prefer checking up on products on search engines over social media; For these reasons, search engines have become a great platform for advertising products and services. Also, companies now take extra steps to be displayed on more search result pages. In order to appear more on search results, some digital marketing tools have been built to assist marketing experts in building and promoting their content to the right audience for greater conversion rates. These marketing tools base their services on search engine optimization (SEO) and search engine marketing (SEM) concepts.
Search engine marketing is an aspect of marketing where marketers pay to promote marketing content to reach a wider audience by showing up more often on search results. Even better, search engine optimization further increases the conversion rates by getting the marketing content to appear higher on search results ranking by the employment of some essential marketing tools and strategies. Customers are more likely to patronize a business that is shown on the first page of their search results, and this is probably because a more advanced search will consume more time and data.
Both SEO and sem strategies rely on proper and adequate use of the right keywords to perform effectively. Keywords are words (or sometimes phrases) that most search engine users enter when searching for a product or service. When the right keywords are properly situated in website content, the website will appear in more search results making it more visible, thereby increasing the chances of getting clicked by potential customers.
For the fact that keywords are the foundation of all SEO strategies, it is very important for the marketer to find the most effective keywords that are relevant to the product to be advertised. Selecting the right SEO Keyword for your products and services.
What is a Keyword Research Tool?
keyword research refers to the process of carefully studying and understanding the products or services to be advertised and the language of potential customers in order to ascertain possible keywords to use in crafting your website content. Keyword research involves analyzing and comparing the available keyword opportunities for your website content. Hence, it is also referred to as Keyword Identification.
Keyword research tool uncovers the right queries to target, the search volumes (popularity) of these queries, and all other details about the possible keywords relating to a product or service. Sequel to understanding the concept of keywords and keywords research, we can agree that; keywords differ from the products or services to be advertised. Selecting A keyword is a hectic task; it requires researching the product or service as well as the target audience. Therefore it is important to employ the use of an automated tool for generating keywords like the NinjaSEO and NinjaSEM by 500apps.
How Do You Find the Most Suitable Keywords for Your SEO Strategy?
Suppose you want to attract more organic clicks to your ads. In that case, it is important to ascertain the link between competitive keywords (probably with high search volume) and lesser keywords relevant to the product you want to market. A great and familiar way to begin is by typing some leading phrases into Google's search bar and watching how the density synchronizes with the rest of your content.
As a marketer, you probably have a few keywords in mind depending on the product or service you have been hired to advertise. These seed keywords may relate to the products, services, or other topics on your website relating to the product. You can type in these seed keywords into a keyword research tool and search to find more advanced keywords, common questions, and topics for your content that you probably would not have come up with on your own.
While searching for more relevant keywords on a Keyword research tool, you will observe that the search volume of each suggested keyword varies. In some cases, it is preferable to apply the keywords with fewer search volumes so as to reduce competition because a lot of websites will apply the keywords with higher search volumes. In all, a keyword research tool is a vital SEO tool in digital marketing.
What Are the Key Features of a Good Keyword Research Tool?
Keyword research is one crucial task that must be performed properly to ensure a high conversion rate in a digital marketing campaign, whether it is organic or paid. And as such, the tools used to carry out this essential activity are also critical to the success of the marketing campaign. As a marketer, you have to select the most effective keyword research tool to work with for optimized productivity.
Your choice can be based on the benefits offered or the price required to employ the service of the keyword research tool (that is, the price point in comparison with your budget). Finding the most suitable research tool could be pretty challenging. In this article, we have helped you to figure out exactly what features make a good keyword research tool and choose accordingly.
Understanding the exact features you require from an SEO keyword identification tool is the first step you have to take when selecting the one that is very compatible with your business. A good mental picture can be achieved by imagining that you are starting a new business; at this initial stage, it will be almost useless for you to have in-depth competition metrics. On the contrary, older entrepreneurs whose enterprises have been running for many years would always need to invest in in-depth competition metrics. Below, we have noted a few characteristics of a good keyword research tool to watch out for a while selecting one:
I. Research Relevant Keywords
This is the basic function of SEO keyword identification tools. In addition to the normal research of keywords, some keyword tools also display the total number of searches each keyword has amassed and formulate precise lists of similar keywords, which may be slightly easier to synchronize into the article.
SEO keyword identification tools differ from each other by their features and efficiency of service. However, when choosing an effective keyword researcher, the marketer must ensure the tool provides similar keywords to the others. It possesses the ability to identify several less competitive but long-tail phrases that may not have come to your mind before.
II. Competition Analysis Tools
A good SEM keyword identification tool like NinjaSEM competitor analysis possesses the ability to analyze search volume and results in data and compute each keyword's search result competition data. Your keyword identification tool must be able to inform you of the competitiveness of any given term. Proper implementation of this feature will guarantee the use of relevant keywords that do not require so much effort to rank high in search engines and will still be searched frequently at the same time.
For instance, a marketer have to come across a suitable keyword that gets over twenty thousand searches in a month; little does he know that more popular websites like CNN, Wikipedia, Amazon or some other hugely powerful sites would also be ranking for the same keyword. He will probably end up wasting both time and effort as the poor ranking will reduce the visibility of the products and services he advertises.
III. Conduct In-Depth Analysis
A good keyword suggestion tool should possess the ability to dig deeper. A writer needs to be able to integrate a marketing concept with a rankable keyword. Writing a marketing article using a keyword and then finding out that numerous business rivals are advertising using the same keyword can be disappointing. The right SEO keyword identification tool to be selected should possess the capacity to identify and determine more advanced keywords that are plunged towards achieving your marketing goals.
What Is the Essence of Keywords and Keyword Research in SEO?
In the past, publishing more content was a great strategy to expand the reach of your SEO. Still, nowadays, the use of keywords is rapidly becoming more effective than all other SEO strategies. Due to the rapidly spreading adoption of keyword research by SEO experts, Rand Fishkin, an American entrepreneur, acknowledged the role of keywords in generating greater conversion rates. He said that "Better content is outweighing more content."
SEM keyword finder provides more actionable insight into the available queries to reveal which your target audience will be searching on search engines. The insight embedded in these queries researching keywords assists the marketer in synchronizing the keywords in the content strategy as well as the broader marketing strategy employed for the products. However, keywords themselves may not be as important to SEO as you may think if they are not analyzed properly using the right SEM keyword generating tools.
More importantly, using the appropriate keyword research tools for SEM keyword identification helps the marketer find out the relevant queries that the target audience actually cares about and the search frequency and volume of each query among the search engine users. With the data provided after proper keyword research, the marketer can then identify and sort out the right SEM keywords and create his content based on these keywords.
Conclusion
Knowing how to research relevant keywords is critical in digital marketing, but that also depends on something else. The SEO keyword identification tool used and the unique features enjoyed by applying it matters a lot as they heavily contribute to the final decision of the keyword to be used in the campaign article.
It is essential to have a good understanding of the features you are looking to find in a keyword identification tool. A good keyword generator tool is critical for the success of all your digital marketing endeavors. This is why you should carry out intresting factors and features before selecting the most suitable one for your business. Safe to say, you have to ensure that you enjoy the value of your money. By doing this, the content creation and development strategies will be relevant over a longer period of time.
Regarding the essential features suggested in this blog, 500apps' NinjaSEO can identified as a top-ranking SEO tool. In addition to the keyword research tools in its portfolio, we have sandwiched many other digital marketing tools in the software to increase your conversion rates further.
Why NinjaSEM?
#1
Improved Conversion Rate
#4
Competitor Ads & Keywords Screening Tool
#5
Exclusive PPC Campaigns
#7
Google Ads Optimization
#8
Intelligent Keyword Evaluation
#9
Unbelievable pricing - the lowest you will ever find
#10
Everything your business needs - 50 apps, 24/5 support and 99.95% uptime
Join the SaaS Revolution
All-in-One Suite of 50 apps

Unbelievable pricing - ₹999/user

24/5 Chat, Phone and Email Support