AdWords Scripts Wonders: Boosting Your PPC Performance
Boost your PPC performance with Google AdWords Scripts wonders. Learn how to use scripts to automate tedious AdWords tasks and save time.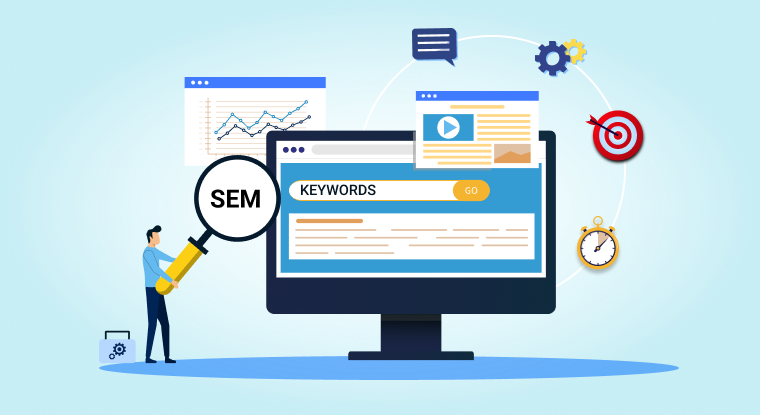 If you've been in the ppc marketing game for a few years, you've likely noticed that more and more Google products are being incorporated into everyday life. It's not that surprising.
Google is a digital company, and its goal is to help its users find information online, something that they have excelled at. This is why they've been so successful, and why many people have begun to view Google as some sort of benevolent dictator of the modern digital world.
For businesses that want to boost their PPC marketing, there are ways to enhance the AdWords experience, and that's through AdWords Scripts.
What Are AdWords Scripts?
Adwords scripts are a set of programming scripts developed by Google and made available to businesses that want to grow their Adwords accounts.
While these tools aren't necessary for any business looking to launch an Adwords campaign, they do have the potential to help businesses who want to make sure that their ads are delivering the best possible experience for the end-user.
How Do AdWords Scripts Work?
Adwords scripts are essentially JavaScript. They are developed by Google, and as such, are designed to help companies with their Adwords campaigns. As mentioned above, Adwords Scripts can be used to augment the way that ads perform, but they can also be used to enhance the AdWords interface.
Why Should Businesses Use AdWords Scripts?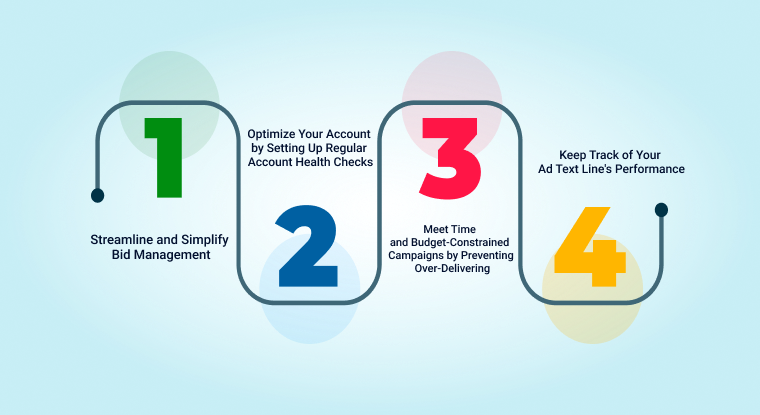 Here are a few benefits of using adwords that will surely convince you about their usability and relevance:
1. Streamline and Simplify Bid Management
If you're not familiar with Google AdWords, then you'll be happy to know that it's a fairly simple system. If you create a landing page that fits the criteria for your business, then you should be able to rank for keywords related to your product or service.
However, if you have multiple products, or if you want to make changes to your AdWords campaign, things can get a little more complicated. If you want to add keywords, create new ad groups, or even create a new campaign, you will need to use the interface.
While the interface is easy to use, it can start to become cumbersome if you have to use it regularly. That's where AdWords Scripts comes in.
With AdWords Scripts, you can streamline and simplify bid management process of creating new products, and continuing to manage your ad groups. This can be critical if you have a lot of products, and want to make sure that you're managing all the elements of your accounts.
2. Optimize Your Account by Setting Up Regular Account Health Checks
When it comes to PPC marketing, one of the biggest ways that you can keep ahead of your competitors is to perform regular account maintenance. This is a crucial aspect of any ppc campaigns, and this is where AdWords Scripts can help. Importantly, one of the best ways to optimize your account is to set up regular account checks.
Account health checks can be set up in a variety of ways. You can set up a Google Sheet to track your account performance and make sure that you are keeping pace with your competitors.
If you want to take things a step further, you can set up an automated script that will check the status of your account regularly and report back. This way, you can stay on top of your PPC marketing.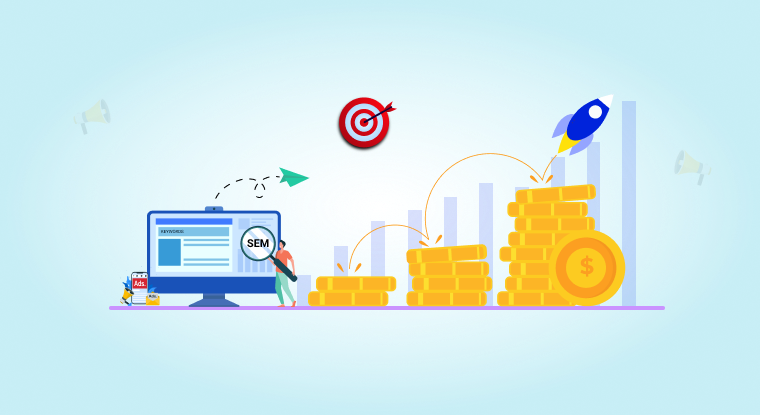 3. Meet Time and Budget-Constrained Campaigns
If you've been in the PPC marketing game for a while, then you're probably familiar with the fact that it gets increasingly difficult to create new ad groups and keywords. Every marketer knows that it's important to put as much money into your campaigns as possible, but what if you can't afford to do that?
That's where AdWords Scripts comes in. If you set up your campaigns in the right way, you can easily manage your campaign on a budget. With AdWords Scripts, you can create keyword groups that offer daily budgets, or you can even make sure that you don't over-deliver to a particular group.
If you want to ensure that you're spending your budget most effectively, then AdWords Scripts can help you do that.
4. Keep Track of Your Ad Text Line's Performance
Maybe you've been in the AdWords game for a while, but you're a bit of a stickler when it comes to your ad text in that case, you know that you need a script to manage your ad texts.
AdWords Scripts can help you manage your ad texts by creating a script that will allow you to keep track of your top-performing ads. This can allow you to create new ad texts that are more effective and, ultimately, more profitable.
Conclusion
While AdWords Scripts are not a critical factor in whether or not your PPC marketing campaign is successful, they do have the potential to improve the performance of your ads and streamline your account maintenance.
Accounts that are managed well are far more likely to be profitable, so if you want to make sure that your account is running at maximum efficiency, then you should start incorporating AdWords Scripts into your strategy.
Are you looking for the best PPC software? NinjaSEM, a ppc software, offers AdWords Scripting that could get you the highest Google AdWords return on investment.
AdWords Scripts can change the way that your accounts operate, and the way that your ads perform. If you want to make sure that your account is performing at maximum efficiency, then explore our automated ppc management tools.
Why NinjaSEM?
#1
Improved Conversion Rate
#4
Competitor Ads & Keywords Screening Tool
#5
Exclusive PPC Campaigns
#7
Google Ads Optimization
#8
Intelligent Keyword Evaluation
#9
Unbelievable pricing - the lowest you will ever find
#10
Everything your business needs - 50 apps, 24/5 support and 99.95% uptime
Join the SaaS Revolution
All-in-One Suite of 50 apps

Unbelievable pricing - ₹999/user

24/5 Chat, Phone and Email Support