Ultimate Guide to Creating a Successful PPC Campaign
This is the ultimate guide to creating a successful PPC campaign. It covers everything from setting up your campaign to measuring its success.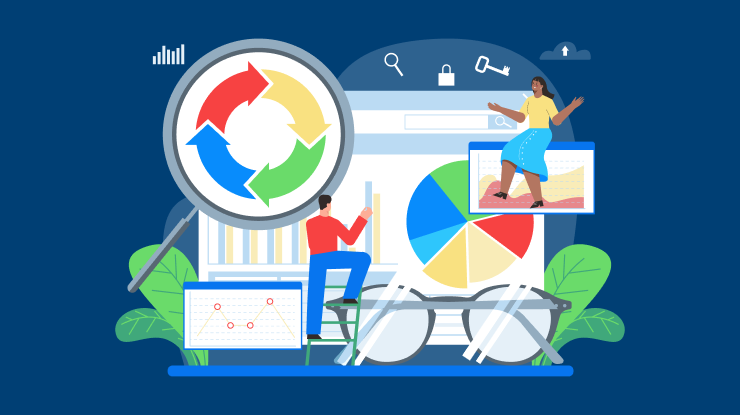 Despite how prevalent pay-per-click (PPC) marketing has become, it would be incorrect to assume that everyone is familiar with it and how it works. Indeed, not everyone is knowledgeable when it comes to PPC and PPC campaigns. This is a major disadvantage as PPC can be quite useful when utilized correctly. To help you get familiar with this, we thought it would be useful to put together a brief guide on this subject. If this is something that you're interested in learning more about, read on for an ultimate guide to creating successful ppc campaigns.
What Is PPC?
PPC, or pay-per-click, is a type of advertising where you pay a fee for your website to appear on the search engine results page (SERP) when someone types in certain keywords or phrases. The ads you create will direct visitors to your site, and you'll only pay the fee if someone clicks on your ad , a good keyword planner might come really handy in such insights. If done correctly, PPC can generate leads. Creating a seamless user journey (which you'll learn how to do later on) could result in a massive return on investment for your PPC efforts. PPC is most common on search engines, like Google or Bing, but can also be used on social media platforms (although CPM, or cost-per-impression, is more common).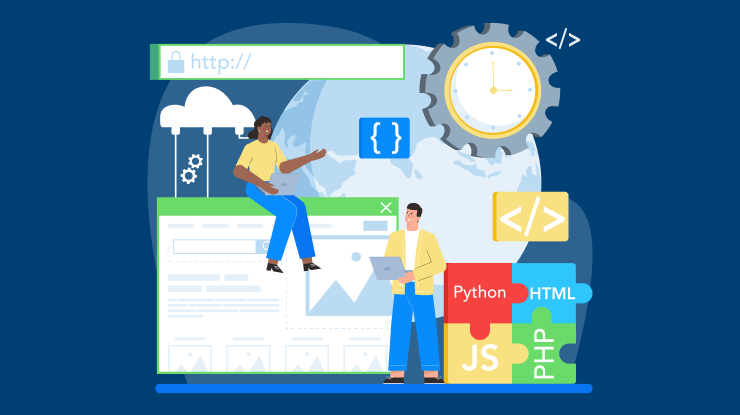 What Are the Different Types of PPC Campaigns?
It's also important to consider that there are different types of PPC campaigns. Each type differs in how it reaches your target audience. Here are some of the most common types of PPC campaigns:
Search ads are probably the most common type of PPC as they show up on search engine result pages.
Display ads are ads that are placed on external websites and social media platforms.
Social refers to ads that strictly target social media platforms like Facebook, LinkedIn, Twitter, and Instagram.
Remarketing utilizes cookies or your contact list to target individuals who have previously interacted with your website.
Google shopping is used for eCommerce sites and includes images and prices of products along with a brief description.
How Does PPC Work?
When you place an ad, you are essentially bidding on a specific keyword. An auction is held each time a searcher enters that keyword, and your rank on the SERP is determined by your bid, the relevance of your ad to the keyword, and the quality of your ad. Always keep these factors in mind, because in SEM, a high bid alone is not enough to get you to the top of the page but would require a whole lot of sem marketing strategies to ace the task.
Paid search engine advertising is most commonly done through GoogleAds and Microsoft Advertising (Bing Ads). Google Adwords is the most popular platform, allowing you to run ads on Google Partners such as YouTube, Gmail, or the Google Display Network. Microsoft Advertising, or Bing Ads, is the second-largest platform for PPC. Both platforms allow you to advertise on partner sites, though Google's reach is much larger. Some claim that the ROI on Bing Ads is often better, despite the smaller audience.
What Are the Advantages of PPC?
Now, that you have a good understanding of PPC campaigns, it's time to talk about how they can help your business. Here's a brief run-through of the benefits of utilizing PPC campaigns:
Cost-Effective: Since you have control over how much you're willing to invest in it, PPC advertising allows you to constantly adjust the keywords you're targeting until you get the most for your money.

Faster Results: PPC ensures faster results unlike organic ranking, PPC ads allow you to jump ahead to the top of the search results.

High-Quality Leads: Since you're targeting individuals based on the data and research that you've collected, it's more likely that they'll end up resulting in sales.
Conclusion
We hope this blog proves to be useful when it comes to helping you gain a better understanding of PPC campaigns and how they can help your business succeed. As you can see, PPC campaigns can be quite effective when used correctly. And while this may be a lot to take in all at once, the information that we've laid out above should be enough to help get you started. Be sure to keep everything you've learned here in mind so that you can make the most informed decisions for your business. If you're wondering where you can find pay-per-click ads, they're the results you see before, to the right of the organic search results. There have been a whole lot of PPC management softwares out there to aid in your efforts, you can choose the one that caters to youe needs.
If you're looking for the best PPC software that can help you improve your conversion rate, then you've come to the right place. NinjaSEM can help generate more keywords for your business, set up and manage ad accounts, and create engaging ad copy to boost your business' overall conversion rates. For more information, visit our website today!
Why NinjaSEM?
#1
Improved Conversion Rate
#4
Competitor Ads & Keywords Screening Tool
#5
Exclusive PPC Campaigns
#7
Google Ads Optimization
#8
Intelligent Keyword Evaluation
#9
Unbelievable pricing - the lowest you will ever find
#10
Everything your business needs - 50 apps, 24/5 support and 99.95% uptime
Join the SaaS Revolution
All-in-One Suite of 50 apps

Unbelievable pricing - ₹999/user

24/5 Chat, Phone and Email Support