Google Ad Keyword Optimizer Using Keyword Planner
Learn how to use Google Ad Keyword Optimizer Using Keyword Planner. Find out how to use Google Ad Keyword Optimizer and aim for the top position.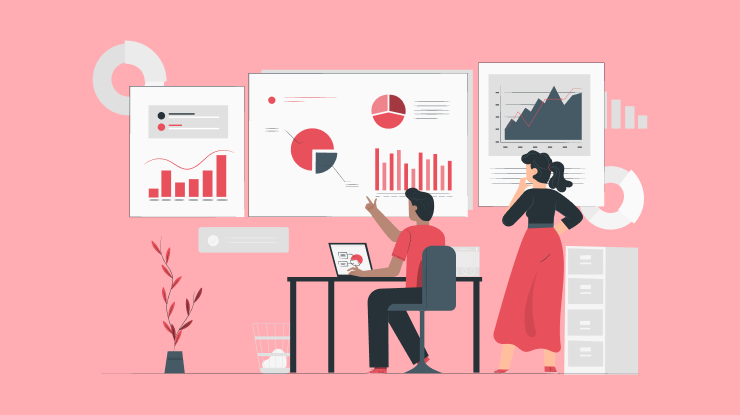 Do you know what a Keyword Planner is? If this is your first time coming across this term, it's a great keyword research tool that's part of the AdWords interface. It combines the former Google Ads tools, the Google Keyword Tool, and the AdWords Traffic Estimator and has a wizard-like workflow to guide users through finding keywords for new Ad Groups and Campaigns.
Let's learn more about this platform and how you can optimize your online marketing with it!
An Overview of Keyword Planner
The Keyword Planner of Google Ads is an excellent tool for developing high-performing keyword lists and getting your PPC campaign started on the right foot. A free feature within Google Ads, keyword generation, and bid estimation tools can help you plan your marketing strategy.
With this tool, online marketers can look for sem marketing strategies , worthy keyword and ad group suggestions, observe how a keyword list might perform, and even combine keyword lists to create new ones! It can also help then choose competitive bids and budgets to maximize campaigns.
For instance, let's say you have a honey business in Vermont that sells products made locally and sourced from across the country. The Google Ads Keyword Tool can identify terms, phrases, and words that potential customers are searching for related to your products or services that you may not have thought of before.
You may be bidding against handmade honey and locally sourced honey. Still, the Google Ads Keyword Tool might uncover related and frequently-searched terms like breakfast sauce, handcrafted honey, etc. You can use several methodologies to improve your Google Ads campaign once you understand how to use the Keyword Planner. For example, you can use the Keyword Planner to help your ad reach a potential customer's search as soon as they want what you offer.
Using a Keyword Planner for Google Ad Campaigns
The AdWords Keyword Planner has three main valuable features. The primary use case for the Keyword Planner is to add keywords to your landing page based on Google-suggested keywords. The Keyword Planner provides a robust keyword workbench and allows you to research and pick the keywords you want to add to your AdWords account.
With these features, you can:
Generate keyword ideas by brainstorming based on individual keywords, your landing page, or a product category.

View statistics and performance estimates for each keyword and consider targeting options like country, language, and search network.

Narrow your keyword list, including or excluding keywords with specific terms or keywords already in your AdWords account.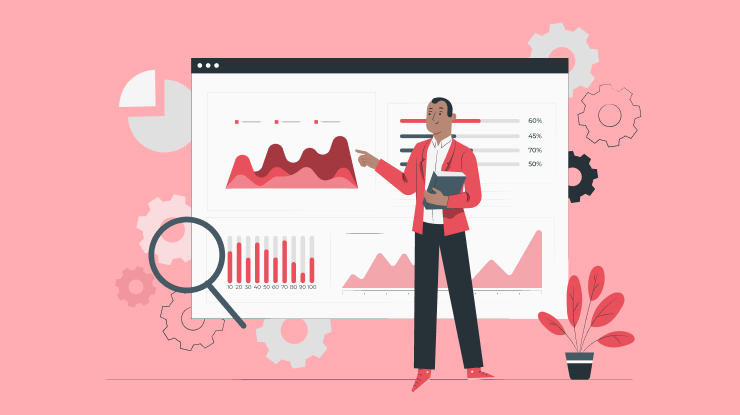 A Guide to Use Google Keyword Planner
Please remember that AdWord's Keyword Planner only returns traffic for exact match searches. For phrase and broad match searches, try these Google Keyword Planner tips. One last thing in this area: the Keyword Planner sorts keywords into two categories: list view and grouped view. This is similar to the keyword lists and niches supported by WordStream.
You can also save exciting and group keywords to Your Plan. This is a temporary storage area that keeps your progress for that session. The Keyword Planner saves your keywords for the duration of your session. Any keywords you add will be saved until you leave the planner. When you're finished finding keywords, simply click Get Estimates and Review Plan.
The next part of the Keyword Plan process is to set a keyword bid and daily budget for your group of keywords and keyword categories. Since keyword volume and CPC bid estimates can vary a lot based on your budget, bid, location, and other factors, you must give Google some information to help customize your calculations.
For instance, you could enter a bid of $40 and a daily budget of $1,000.00. The Keyword Planner will generate daily estimates for clicks, impressions, average ad position, and costs based on those settings.
1. Enter or Upload Keywords for Estimation
If you're lucky enough to have your analytics data in search marketing, for example, a list of top keywords that generate conversions for your website, it makes sense to use those keywords rather than the generic keywords suggested by the Google Keyword Suggestion Tool.
You'll be returned to the same keyword workbench area when you press the Get Estimates button. The only difference is that you'll look at your keyword list rather than the generic keywords suggested by the Google Keyword Tool.
2. Multiply Keyword Lists to Get Estimates
One new feature in Keyword Planner that isn't available on Google's Keyword Tool or AdWords Traffic Estimator tools is the ability to multiply keyword lists. For example, you might want to reproduce a bunch of names of cities and towns with different action words to develop the various keyword permutations.
Adding up to three lists to mash up is possible, while clicking the Get Estimates button returns you to the same keyword workbench area.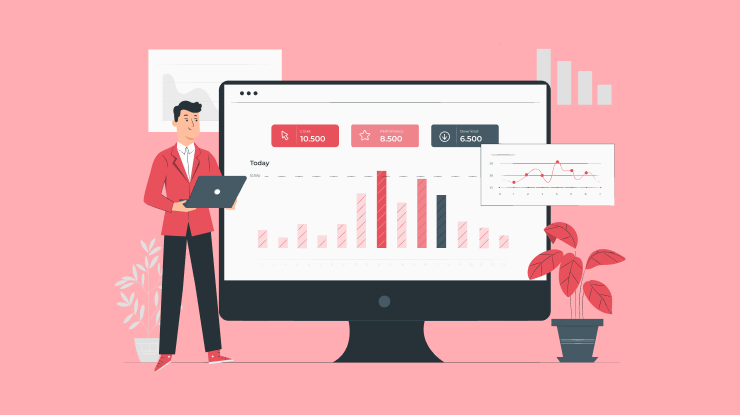 Tips to Optimize Keyword Planner
The Keyword Planner is a handy tool for marketers, but, as with any device, it requires finesse and practice to use effectively. The following tips make the most of this versatile tool, whether you're just getting started with keyword research or a seasoned pro.
1. Compare Keyword Volume Changes over Time
Seasonality significantly impacts PPC and paid social advertising. Keep an eye on trending topics, newsworthy events, and seasonal keywords to see how they fluctuate in popularity throughout the year. The Keyword Planner tool allows you to compare keyword search volume across two periods, showing how last year's hottest keywords are performing this year.
This information is crucial when launching seasonal or time-sensitive campaigns, so evaluate whether last year's most popular keywords are still in demand before you bid on them.
2. Use Competitor Websites to Identify Keyword Themes
Sometimes, the most valuable keyword research data comes from our competitors. Utilize Google Keyword Planner to look for potential keyword topics by entering your competitors' websites and searching for keywords by theme.
For example, if you were in the same business as Buffer, you could start your keyword research by looking for new areas to focus on in your PPC and paid social campaigns or by searching for potential new ad groups.
3. Use Wikipedia as a Jump-off for Keyword Research
Nobody knows your company better than you with the possible exception of Wikipedia. So when conducting keyword research for a new campaign, take advantage of the Keyword Planner and the wealth of information available on Wikipedia to find new keyword ideas.
If you want to find potential new keywords to bid on in AdWords, one way to do this is to enter the relevant Wikipedia page into the Landing Page section of the Keyword Planner. This will give you a list of potential keyword ideas based on the page's content.
This technique can also give you valuable insights into the intent behind some relevant keywords for your business. For instance, suppose you see that the keyword affordable "dentist denver" is pertinent to your business. In that case, you could offer educational content that explains why specific dentistry procedures are priced that way or write a blog post that generally explains what dentists learn in medical school.This tip can be helpful for marketers of all disciplines.
4. Stay Alongside of Online Mobile Traffic
Keeping track of mobile traffic trends is essential in today's multi-device world. However, knowing how much of your traffic comes from mobile devices isn't enough you have to know which keywords are popular with mobile searchers so you can bid appropriately with mobile traffic data.
According to the above graph, the number of people searching for this term on their mobile devices is almost double that of people searching for it on their desktop computers. This suggests that people search for 24-hour locksmiths from their mobile devices because they may have been locked out of their homes.
Thus, you must structure your bidding strategy accordingly to account for the differences between mobile and desktop search volume.
5. Use Keyword Planner CSV Files
The Keyword Planner offers some helpful guidance on how competitive specific keywords are, but it's not as beneficial as it sounds. Only three levels of competitiveness are offered: Low, Medium, or High. This is helpful only for a quick look at a keyword's competitiveness, but if you need more accurate data, you'll have to get creative.
The competitiveness of a keyword can be found by exporting the search data from Keyword Planner as a CSV file. The Low, Medium and High competitiveness data will be numerical values between 0 and 1 with keyword planner csv. As you can see from the above example, the keyword using social media for business has a competitiveness score of 0.9 - much higher than some of the other terms in the report. The typical monthly search volume is 390, and the recommended bid is $26.85.
With these figures, we can use the following formula: 390 x 26.85 / 0.9 = 11,635
This calculation shows us that the higher the end figure, the greater the potential return a keyword offers. This can be very useful if you're bidding on similar terms or need to know more accurately how competitive keywords might perform.
Conclusion
Do you need help with Google's Keyword Planner? Create multiple ad copies usin NinjaSEM. Talk to us today! We can grow your business like a Fortune 500 company. Try us for free or use 39 apps at just $14.99 a month! Visit our website to learn more!
Why NinjaSEM?
#1
Improved Conversion Rate
#4
Competitor Ads & Keywords Screening Tool
#5
Exclusive PPC Campaigns
#7
Google Ads Optimization
#8
Intelligent Keyword Evaluation
#9
Unbelievable pricing - the lowest you will ever find
#10
Everything your business needs - 50 apps, 24/5 support and 99.95% uptime
Join the SaaS Revolution
All-in-One Suite of 50 apps

Unbelievable pricing - ₹999/user

24/5 Chat, Phone and Email Support