10 Steps to Create Google AdWords Campaign From Scratch
Learn how to create a successful Google AdWords campaign from scratch. This step-by-step guide will teach you how to set up your first Google AdWords campaign.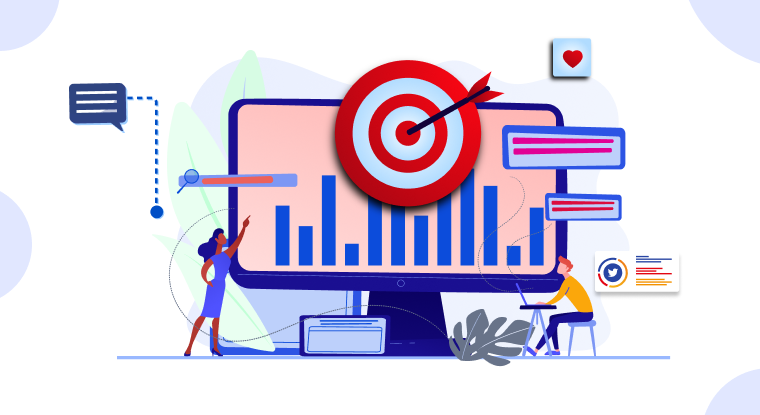 It is constantly awe-inspiring, knowing that each day an innovation pops up and makes life so much easier and more efficient for everyone involved. This was the exact feeling that was felt across the globe by marketers and advertisement gurus worldwide on October 23rd, 2000. The birth of Google AdWords. Of course, it was met with a few shakes of the head, with some even being resistant to the idea of this self-service online advertising platform. The novel concept of pay-per-click advertising was one that many did not understand but today are very grateful for.
Even now, in 2021, most advertisements are carried out using Google AdWords campaigns. The fantastic thing about it and the reason people go back to it is that even with small advertisement budgets, one can be assured of great returns without having their money wasted. This is because Google AdWords campaigns allow users to get their money's worth out of pay-per-click advertising while ensuring that the right people click on the campaigns.
However, this does not mean that some are still not scared to take that first step; if that is you, you can rest assured that this article will help in dissuading that fear. This twitter also has some advice on Google AdWords campaigns. At the end of this article, you should feel confident about beginning your Google AdWords campaign journey because you will learn how to improve your marketing sense while also having a healthy return on your investments.
o make the journey as easy and seamless as possible, a list of steps has been curated for you to delve into Google AdWords campaigns and create profitable campaigns from scratch.
Creating Google AdWords Campaign From Scratch
To make the journey creating campaigns as easy and seamless as possible, a list of steps has been curated for you to delve into Google AdWords campaigns and create profitable campaigns from scratch. Read on to dive into the details:
1. Determine Customer Demand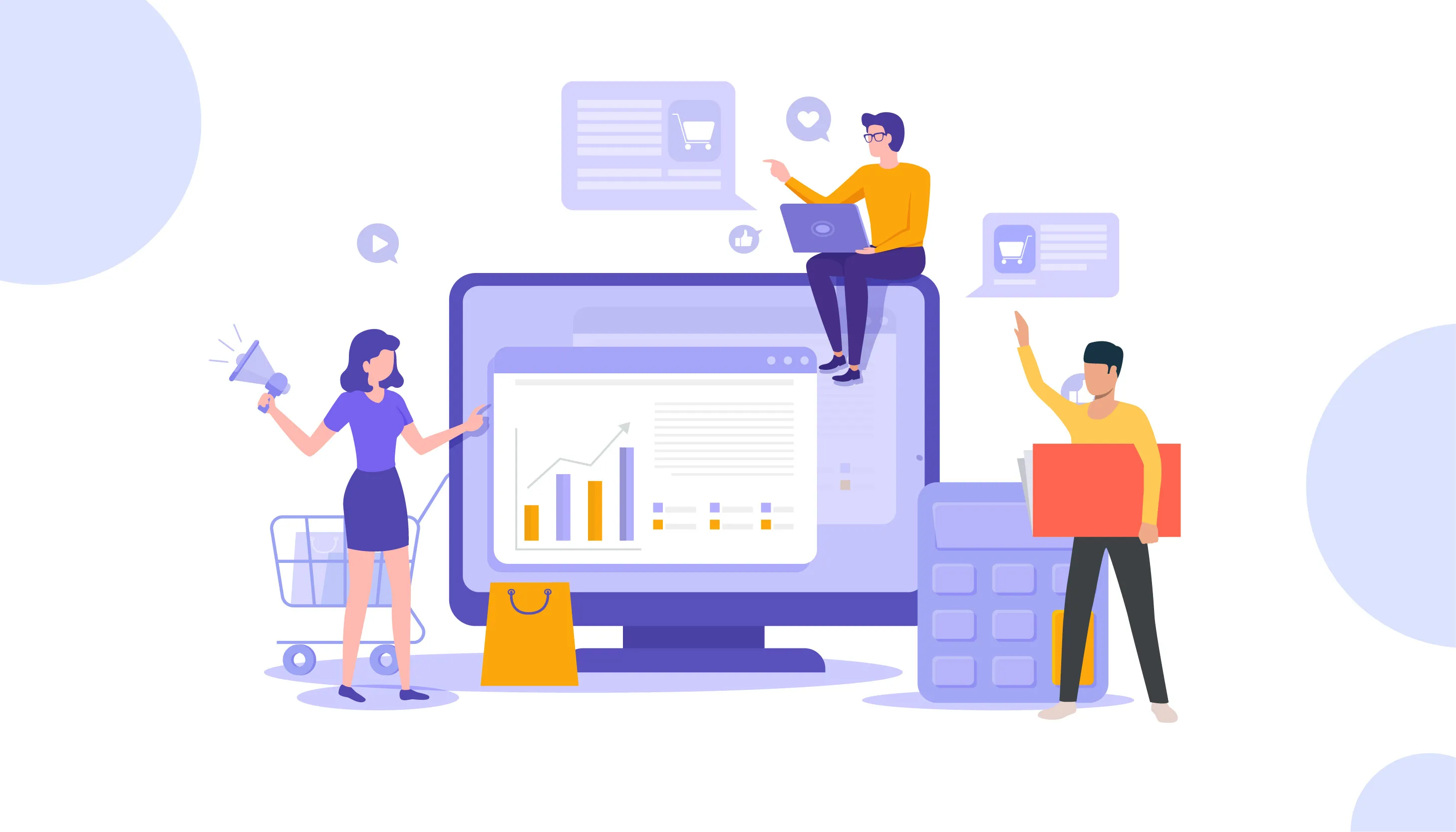 Customer demand is the first and one of the most critical steps. This is because it forms the whole basis around which your Google AdWords campaign is created. If your clients don't search for your product or service on Google, then it is implausible that the search advertising site AdWords will work for you. It would help verify that the search volume is available before you become too excited about creating your first campaign. The Keyword Suggestion Tool for Google AdWords is the best option to determine the search volume. You type in phrases that you think customers are looking for, and Google tells you other similar words. Google will also tell you how often those sentences are searched, how competitive AdWords are with keywords, and how much each keyword costs to advertise. All this information helps you to determine your first campaign keywords. But first, there are specific questions you must ask yourself before finally settling on a keyword to advertise for your Google AdWords campaign.
2. Determine the Cost of Advertisement
You must first calculate how much each keyword will cost before you can finalize your keyword list. This prevents you from pursuing keywords that are not profitable. Your maximum cost per click must be calculated (Max CPC) to determine this. To see whether you can advertise, you will compare Max CPC with the estimated keyword CPC in the keyword tool. For instance, if your Max CPC is $10 and your estimated CPC is $7, you know you can profit on that keyword.
Your Max CPC determines the rate, your profit per customer, and your goal advertising margin. You will have to estimate or establish a tracking system to calculate them more accurately if you do not know these numbers.
You can use the following formula to calculate your Max CPC, then compare it to the CPC as mentioned above: Max CPC = (profit per customer) x (1 – profit margin) x (website conversion rate) Once again, in Google's Keyword Tool, you need to find your Max CPC to be around the estimated CPC value. If your Max CPC is $5.60 and the estimated CPC is $10, then either your customer profit or your translation rate will have to be increased first before you can profitably publicize your keyword.
3. Determine How a Competitor Use Keywords
You now have a list of keywords with "buying intentions," which you can afford. The next step is by using competitor intelligence to reduce your risks. You will find competing companies in most industries that have already tested and optimized their AdWords campaigns. So, they have done the heavy lifting by finding out what keywords, ads, and landing pages work in your market and don't work. To carry this out seamlessly, you can use the Semrush intelligence tool, which allows you to access, organize, and look through the information concerning your competitor's advertising history. Although it is advised to look through the competitor's data, it is essential to find a way to differentiate the information if it is to be used in your business. This differentiation increases the success rate of your Google AdWords campaign.
4. Utilize a Powerful and Unique Selling Proposition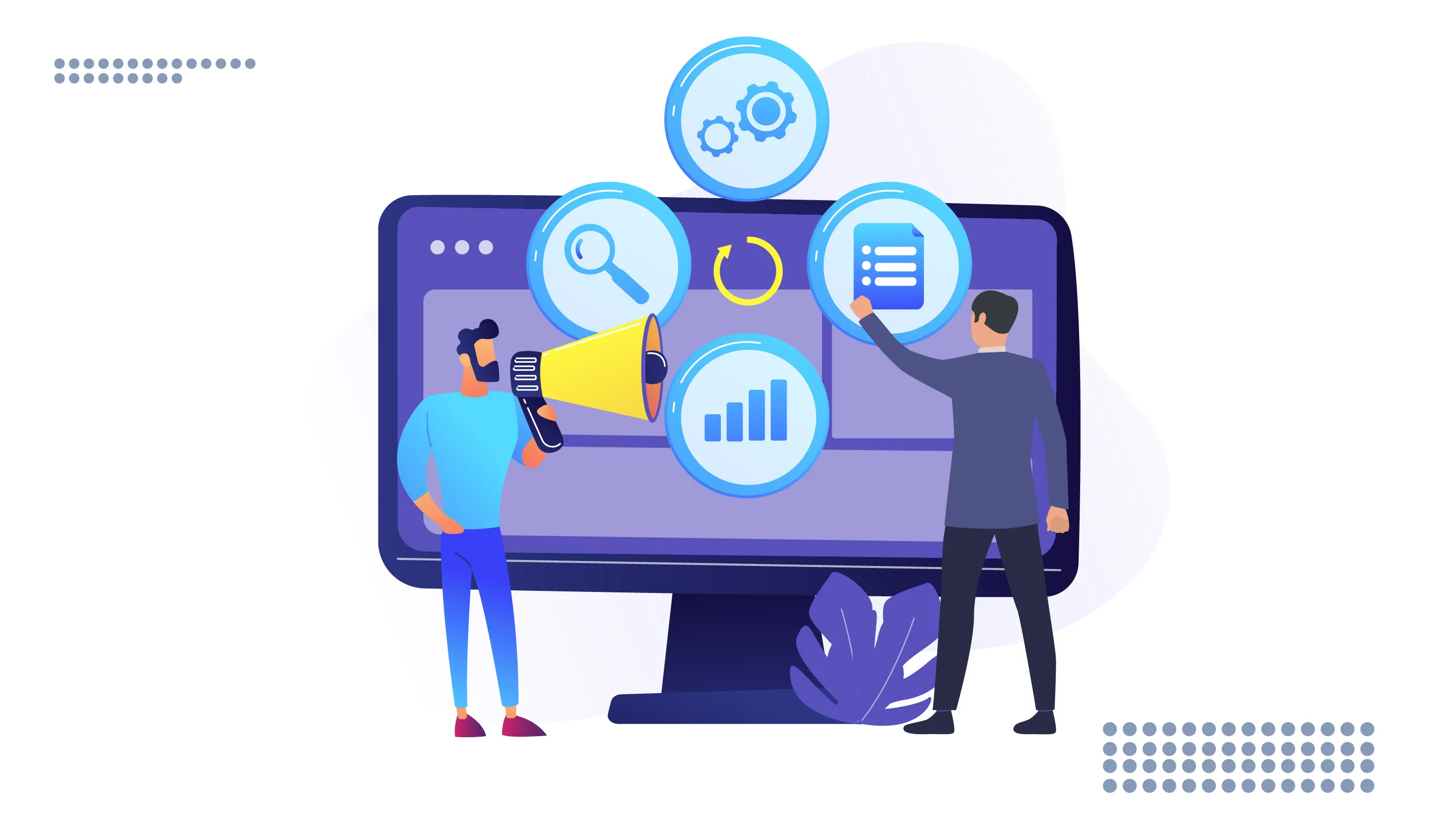 What makes you different from your competitors? What makes you stand out? Your unique selling proposition(USP) is what sets your company apart from the competition and offers customers a convincing reason to choose you over the competition. In other words, your USP provides an answer to the question, Why should I choose to do business with you over any other choice, including doing nothing?
There are three compelling reasons to build a strong USP for AdWords campaigns:
First, a good USP would attract more qualified prospects. This means that they encourage ad clicks while repelling unwanted leads.

Second, having a good USP would dramatically increase the sales conversion rates. As a result, you'll not only produce more traffic as a result of more ad clicks, but you'll also turn more of that traffic into paying customers.

Lastly, a compelling USP will remove the need for price comparison shopping. Since you are no longer viewed as a commodity, this can be a game-changer for your company. Suppose you offer your prospects a good reason to do business with you rather than your competitors. In that case, price becomes a secondary consideration, and you can charge higher fees without harming your profits.
5. Provide an Irresistible Offer
What can you give in your AdWords campaign that is so convincing that your potential customer will be a fool not to act? And how do you stand out from all the other advertising in the search results that your potential customer can see?
The response is your irresistible bid, which is made up of four elements:
Value: Your product or service's value must outweigh the cost. That's simple marketing etiquette. Identify all of the value your product or service offers to your customer and ensure that it outweighs the price tag.

Believable: You must have a convincing explanation for your bid. You must convince your customer to believe and trust whatever product or service you are offering.

Risk reduction: Everyone is afraid of being duped online. A money-back guarantee is one of the most effective ways to reduce the risk to the customer. It will boost your response rates and give you another way to set yourself apart from your competitors.

Call to action: Make it crystal plain and easy to call you if you want your prospect to pick up the phone and reach out to you. Don't expect your customer to find out the next move by connecting the dots or searching your website. Keep it accessible and use a solid call to action.
6. Think up Compelling Ads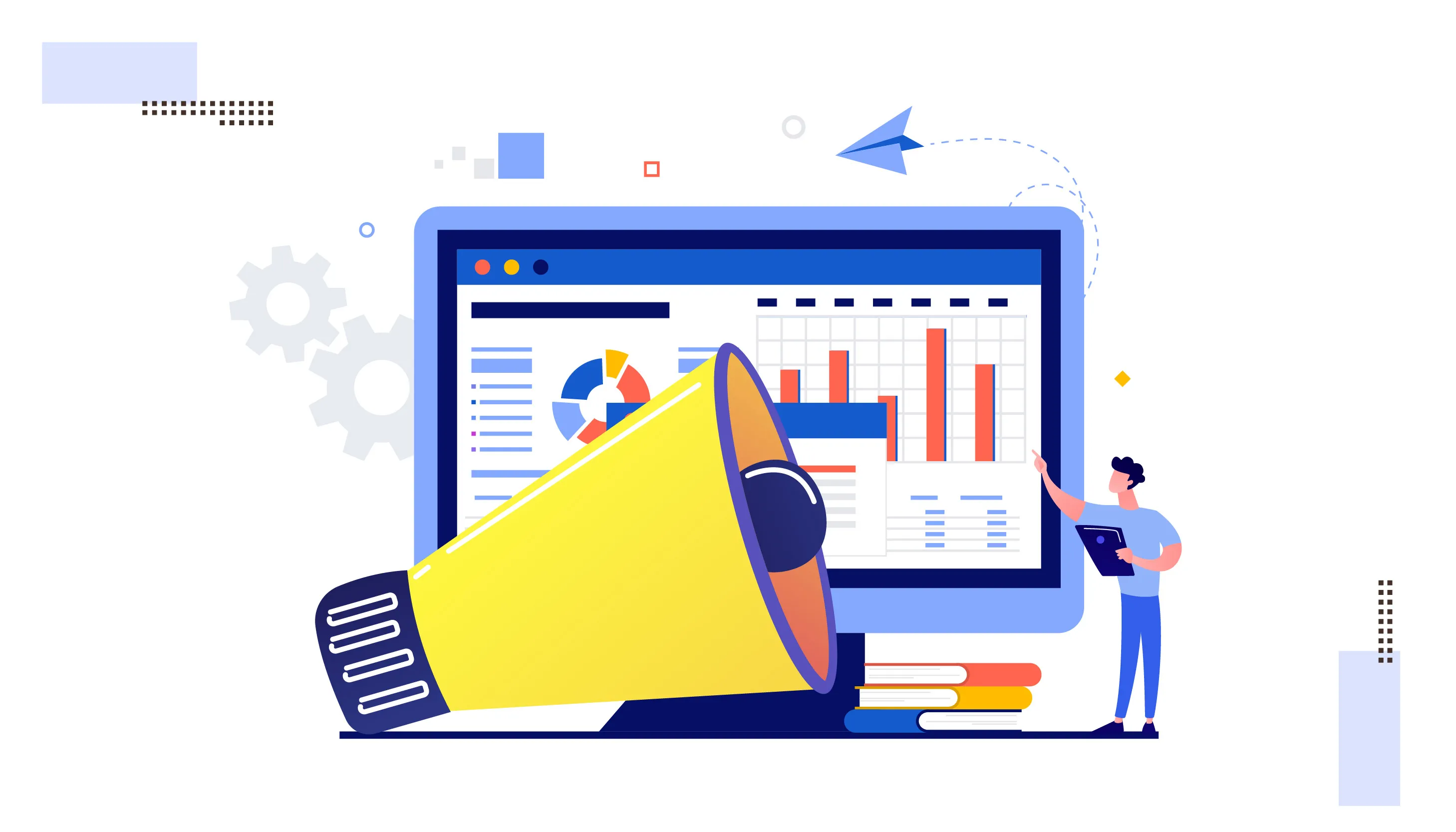 You pay for AdWords search advertisements when people click on your ads. As a result, the advertisements serve two critical functions:
Attract interested prospects to your ad rather than your rivals.
Reject unqualified leads, so they don't waste your ad budget by clicking.
This translates to better traffic, more sales, and less money spent on unqualified traffic, all of which translates to increased income for you. The main areas you should be concerned about when making a compelling AdWords campaign are;
Headline: Since it is the first thing your prospect can read, the headline is the most critical part. This is also a straightforward way to ensure that your ad is significant to customer searching. Since your headline can only be 25 characters long in AdWords, make every letter count and use abbreviations wherever possible.

Description Lines: Reiterate the advantages of your service, state your USP, provide social evidence, and explain your offer in your two description lines. Have your call to action, of course. Since each explanation line has only 35 characters, use abbreviations to get more information across.

Display URL: Don't just copy and paste the domain name into the address bar. Instead, include your bid, a call to action, your USP, or something else that will make your advertising stand out in the crowd in your Display URL.
7. Design an Easy Access Landing Page
Now that the customer has selected your ad, the page he/she is redirected to will either make or break the impact you have made so far. This page is the landing page. You must know that your homepage will be fully applicable to the searched keyword. This is the landing page job, hence building a dedicated landing page for the keyword and the ad instead. Your headline should catch the reader's attention because it is the most critical part of your landing page as it is the first thing your prospect can see, repeat the ad's bid, and make them read the rest of the website.
You should also note that the ad should apply to the searched keyword and the ad that was clicked on. The aim is to align the entire sales process so that your prospects are satisfied.
8. Implement Conversion Tracking
The method of measuring sales made by your AdWords campaign is known as conversion tracking. You want to know which keywords and advertisements are creating sales in particular. Use Google AdWords built-in conversion monitoring. After you've set up conversion monitoring and tracking, it's time to log in to Google AdWords and create your first campaign. You can't monitor and encourage good keywords, advertisements, or keyword themes unless you have proper tracking in place. Furthermore, conversion monitoring allows for ongoing optimization based on results and provides a clear insight into the return on your investment.
9. Change your Adwords Settings
Although Google AdWords is and easy to manipulate, there are a couple of default settings that might not work in your favor, and for this reason, you will need to change them. They include;
Search vs Display: These are two different networks, and they require different sets of keywords, ads, and even landing pages. This is why this setting should be changed so that each network will carry out its tasks seamlessly.

Device Bids: This depends on whether or not your website is mobile phone optimized. If it isn't, you should change this setting to not waste money ppc advertising to mobile devices.

Keyword Match Types: The default match form is a broad match. Broad match gives you a lot less control over your advertisements than phrase match does. Exact match tells Google to display your ad only when a user types in the same keyword. An exact match gives you the most leverage, but it also limits your visibility. In terms of targeting and distance, phrase match gives you the best of both worlds.

Negative Keywords: You may use negative keywords to prevent particular phrases from activating your advertisements.
10. Optimize Your Adwords Campaign
This is a step that you will need to perform to stay on top of your game constantly. Some areas that need this optimization include;
Keyword Bids: Continue to increase your bids if your keywords are profitable and you aren't ranked #1. If not, you'll have to lower your bids or stop bidding on the keyword altogether.

Ad click-through rate: You should test different ads to see which version gets the most clicks to improve your CTR.

Landing page Conversion rate: Google analytics experiment is a fantastic tool you can use to optimize your landing page. You can set up an experiment page to determine which one produces more conversions.
Conclusion
If you've followed all these steps, then congratulations! By now, your Google AdWords campaign should be good to go, and you're solidly on the path towards achieving a profitable AdWords campaign. You can also check out this video for a step-by-step tutorial. Try out NinjaSEM today to help you create your very own Ad campaign!
Why NinjaSEM?
#1
Improved Conversion Rate
#4
Competitor Ads & Keywords Screening Tool
#5
Exclusive PPC Campaigns
#7
Google Ads Optimization
#8
Intelligent Keyword Evaluation
#9
Unbelievable pricing - the lowest you will ever find
#10
Everything your business needs - 50 apps, 24/5 support and 99.95% uptime
Join the SaaS Revolution
All-in-One Suite of 50 apps

Unbelievable pricing - ₹999/user

24/5 Chat, Phone and Email Support