7 Best Keyword Tools for Your Business in 2023
These are the 7 best keyword tools that would help your business rank first on search queries. They would generate, suggest, recommend the best keywords for you to improve your search rankings for.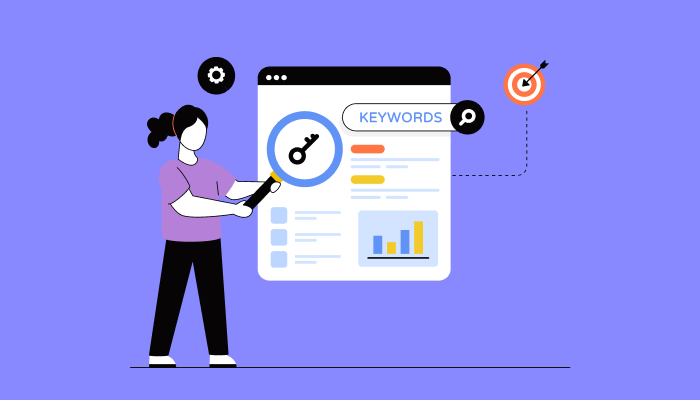 For this blog, we have brought to you the list and and have ranked the 12 best tools that would help your business up its keyword game in 2023, an era where the importance of search engine optimization is utmost. We would also understand what these keyword tools do to help your webpage be the one holding the top rank for a keyword.
Keywords are words or a group of words that people using a search engine would type into search bars to help them find content that would be relevant and satisfy their queries. Because keywords come from search queries, using these words in your web content helps the search engines give rankings to your web pages and helps users find your content when they search for it. Now let us understand how these keyword tools would help your business's webpage be the first ranker for a keyword.
Keyword Tool: Be the First Ranker
There are a lot of ways these keyword tools help your webpage be the first ranker for a particular keyword. It can even be put that these keyword tools are what you need to be the first ranker.
They provide you with the analysis and reports on your competitors, and they let you create keywords that are personalized for your business.
They are helpful to make a website optimized for search engines. They also prove to be beneficial in improving your website's SEO score.
When you have selected suitable keywords for your business, these tools then help you with choosing the best spots to put them on your web pages.
When your website starts to improve its rank for a particular keyword, It then helps you find similar keywords for you to increase the website's rank for them too.
Let us now move on to the list of the 7 best keyword tools.
7 Best Keyword Tools for Your Business
NinjaSEM
NinjaSEM is a PPC management tool. It gives you ultimate recommendations for your keywords.
Key Features:
It enables you to create better ads by analyzing and reviewing the ads of your competitors.
It runs on powerful automation which makes management extremely easy.
Ninja SEM's keyword planner focuses on search volume. It proves to be instrumental in locating new keywords and improving keyword lists.
It provides its users with features like keyword converge, keyword manager, analysis of a domain, keyword clusters and much more.
This tool is a part of the 500 apps ecosystem which means you get all of their 50 apps at just $14.99 per month.
Get started with the leading Keyword Tool today! Sign Up 14 Day Trial
semrush
SEMrush is a very popular keyword research tool that lets you keep track of all of your competitors' keywords.
Key Features:
It enables your business to find and create opportunities to put them out of the race for a top position in Google's and Bing's organic search results.
It gives you the ability to compare a multitude of domains against each other to give you an idea about their competitive landscape, including common keywords they have between them and their ranking in Google's organic, paid, and shopping search results.
Its priced plans start from $69.95 per month.
Ahrefs
Ahrefs Keywords Explorer tool is quite similar to SEMrush, but it provides you with some extra features and functionality with a much more user-friendly design.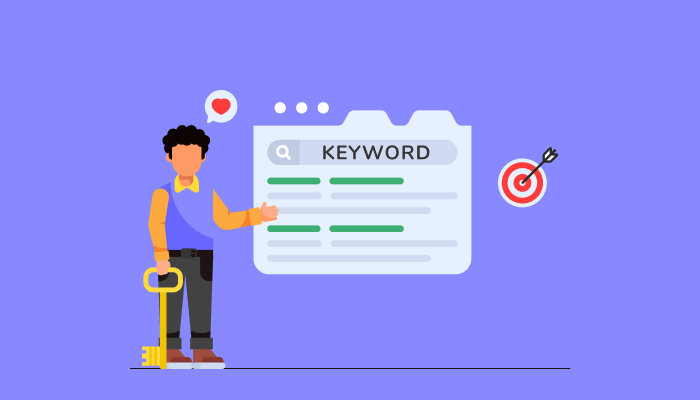 Key Features:
This tool can give an estimate how many searches convert to real visits on your page.
It is obvious that not all of them do so, since Google has functionalities that which give instant solutions and answers for some searches.
You can also use its clicks and clicks per search analysis, you will be able to figure out the keywords which are generating traffic for you and the ones which have not proven to be useful. - Its priced plans begin at $99 per month.
Growth Bar
GrowthBar is mainly an SEO software tool but it specializes and helps in performing research on the keywords.
Key Features:
It gives actionable analysis, and rank tracking and also provides keyword generator functionality. GrowthBar enables you to go through your competitors' backlink data, all the paid Google ads they are running, and keyword rankings in organic searches, and goes a step ahead to give you info about their Facebook Ads too.
It also provides you with critical data points and gives keyword recommendations through an intuitive and easy-to-use dashboard.
It provides a 5-day free trial and its paid plans start from $29 per month.
Accuranker
Accuranker is a keyword rank tracking tool at its base but there is a factor that sets it apart from the other tools which are similar to it.
Key Features:
It offers blazing-fast speed while maintaining its precision standards to an extreme degree.
If you happen to spend a lot of your time with rank progression of the keywords, this tool may very well end up saving a ton of your time.
The advantages of this tool don't just end at that, It provides you with proxies that are built in it to help you get a quick look at who is ranking within the SERPs for the chosen keyword.
It also integrates with a lot of leading platforms. Its paid plans start from $19.95 per month.
Serpstat
Serpstat is a tool that would provide you with a list of profitable keywords based on the past data, which were used by competitors to help them rank high in organic search results.
Key Features:
It also provides the functionality to figure out the value of your keywords using different factors in account, for example the number of search results and the cost per click.
The tool will also work as a keyword suggestion tool and would work towards providing you with more suggestive keywords and it would provide the long tail keywords tool, which would be low-volume keywords related to your business.
Moreover, if your business operates internationally, It can help you in adapting keywords to different countries. Its paid plans start from $69 per month.
Moz
Moz's keyword difficulty tool might be one of the most useful tools of their paid ecosystem.
Key Features:
It is an amazing help in analyzing the effectiveness of a keyword.
When you give a keyword to this tool, it would find the top 10 rankings for that keyword.
It would assign the submitted keyword a certain "Difficulty Score" which is based on the pages that come up at that time for the keyword.
This tool also provides you with search volume data for your keywords. Its paid plans start from $99 per month.
Conclusion
In this blog, we learned about the 7 best keyword tools to help your web pages rank first for searches. Using the right keywords at the right spot on your website would help you improve its search engine optimization. These tools are designed to help you with exactly that, and now that you have got to know about all of these amazing keyword tools, use them to make your web pages rank first for all the keywords you want.
Why NinjaSEM?
#1
Improved Conversion Rate
#4
Competitor Ads & Keywords Screening Tool
#5
Exclusive PPC Campaigns
#7
Google Ads Optimization
#8
Intelligent Keyword Evaluation
#9
Unbelievable pricing - the lowest you will ever find
#10
Everything your business needs - 50 apps, 24/5 support and 99.95% uptime
Join the SaaS Revolution
All-in-One Suite of 50 apps

Unbelievable pricing - ₹999/user

24/5 Chat, Phone and Email Support