The Top Bid Management Challenges One Can Face
Learn the top bid management challenges you'll face and how to overcome them. The best ways to manage your bids and save money.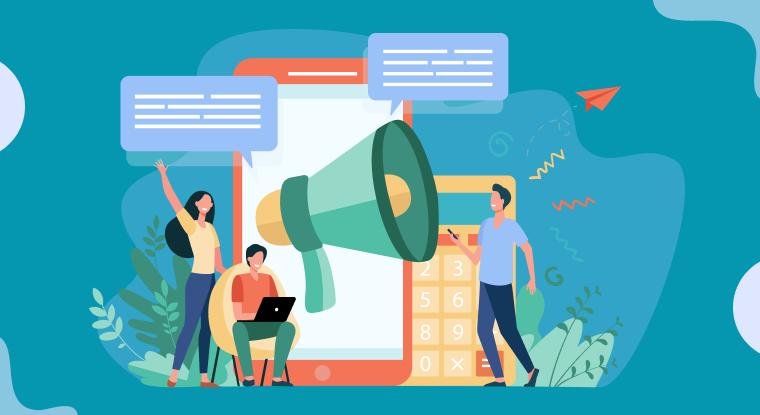 Bid management is the process of planning, executing, and monitoring the progress of a marketing campaign. It involves setting goals, developing strategies, and tracking progress to ensure the campaign is on track. The bid management is a critical part of any marketing campaign. Without proper bid management, a marketing campaign can quickly become inefficient and ineffective.
It is essential to continuously monitor your bid management because the world of online marketing is constantly changing. What works today may not work tomorrow, so it is important to be nimble and adjust your bids as needed.
In this blog, let's explore some of the top challenges you will face and inevitably conquer in bid management. One of the keys to success is to know what can go wrong and improve from there.
Top Bid Management Challenges
The following are some challenges that come up with bid management. Read thoroughly to know more about them and their solution:
Varied Workload
We all know that feeling of being pulled in a million different directions. You've got a million things on your plate, and it feels like you're never going to get them all done. This often means managing a varied workload which can lead to mismanagement. This is why it's essential to have a good system in place.
One of the most important aspects of bid management is the ability to keep track of all the different elements of the bid. This includes the various deadlines, milestones, and deliverables. If you're not organized, it's easy to lose track of something and miss a deadline.
You also required excellent communication skills to manage your bid in sem marketing. You need to be able to communicate with a variety of different people, including clients, team members, and vendors. You need to be able to clearly explain the bid process and answer any questions that people have.
Pressurized Time Constraints
Bid management is complex and challenging, with many moving parts and intense time constraints. One of the most challenging aspects of bid management is the need to constantly monitor and adjust the bid price in response to changes in the market.
This can be very pressurized and stressful, as even a small change in the bid price can greatly impact the outcome. This means that bid managers must be very careful and strategic in their approach and always be prepared for the possibility of last-minute changes.
Coordination and Collaboration
Bid management is all about coordination and collaboration. As the project moves forward, communication becomes critical to the success of all involved. The best bid managers can effectively coordinate and collaborate with all team members, ensuring everyone is on the same page and working towards the common goal.
Use Team Collaboration Software to improve collaboration among teams. While coordination and collaboration are essential to bid management, they can also be the most challenging parts of the job. There are many moving parts to a bid management project, and it can be difficult to keep everyone on track.
However, the most successful bid managers can communicate and coordinate with all team members effectively. By keeping everyone informed and working together, bid managers can ensure the success of their projects.
Understanding Tender Criteria
As a bid manager, tender understanding criteria can be a huge challenge. After all, you're responsible for ensuring that your company's bid is compliant with all the requirements set forth by the client.
First, it's essential to read the documents thoroughly. Make sure you understand all the requirements before working on the bid. If there are any parts that you're unsure about, ask the client for clarification.
Next, create a checklist of all the criteria that need to be met. This will help you keep track of your progress and make sure that nothing is forgotten. As you work on the bid, keep the client's needs in mind. They are the ones who will be evaluating your proposal, so make sure that it meets their expectations.
Finally, don't be afraid to ask for help if you need it. There are many resources available to bid managers, so don't hesitate to reach out if you need assistance.
Manual Repetitive Activities
As a bid manager, there are a lot of manual, repetitive activities that you have to get used to. This can be anything from sending out reminders to team members about deadlines to checking and responding to emails.
Automate repetitive tasks based on rules with BotPath's RPA Software and boost workflow with RPA automation.
While some people might find this work tedious, it's important to remember that these activities are essential to your team's success. By staying on top of these tasks, you can help keep your team organized and on track.
The Bottom Line
Bid management is a complex process, and many factors must be considered to be successful. These include understanding the customer's needs and requirements, developing a clear and concise bid proposal, and ensuring that the bid is submitted on time. To improve the chances of winning new business, companies should consider using a bid management system.
If you are looking for the best PPC software for your business, we can help you! NinjaSEM by 500apps provides all-in-one ppc management tool. Our services allow you to generate more keywords for your business. With our software, you can create engaging ad copy to keep your conversion rates up. Contact us today to learn more and get started now!
Why NinjaSEM?
#1
Improved Conversion Rate
#4
Competitor Ads & Keywords Screening Tool
#5
Exclusive PPC Campaigns
#7
Google Ads Optimization
#8
Intelligent Keyword Evaluation
#9
Unbelievable pricing - the lowest you will ever find
#10
Everything your business needs - 50 apps, 24/5 support and 99.95% uptime
Join the SaaS Revolution
All-in-One Suite of 50 apps

Unbelievable pricing - ₹999/user

24/5 Chat, Phone and Email Support