10 Best Steps to Use Marketing PPC in 2023
Discover the top 10 steps for using Marketing PPC in 2023. Maximize your ROI with expert tips on ad copy, targeting, and more.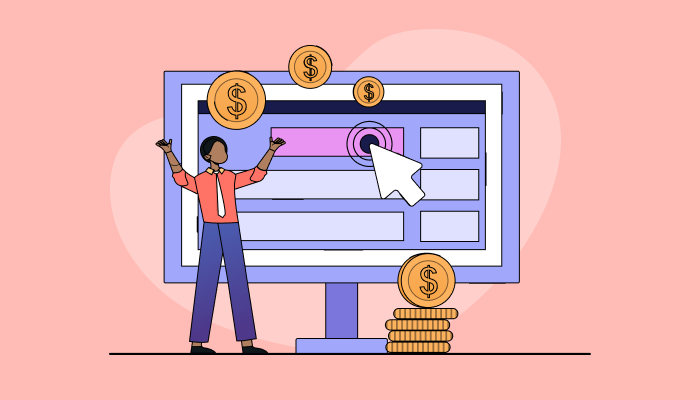 PPC (Pay-Per-Click) advertising in marketing enables you to focus on your desired audience. It enhances brand recognition and directs traffic to your website. Businesses that allocate funds to marketing PPC advertising receive an ROI of $2 for every $1 invested. To optimize your business's ROI, enhancing your PPC strategy is imperative, making it one of your top priorities.
However, the tactics that yielded results for your previous campaigns may not deliver similar outcomes in the future. This is because consumer behavior and marketing technology are constantly evolving. Additionally, search engines and social media platforms regularly introduce changes you must consider to stay ahead. To keep you ahead of the latest developments, we have made a list of 10 crucial PPC strategies you should consider.
Marketing PPC: Drive Traffic
Marketing PPC refers to an online advertising model where advertisers pay each time a user clicks on one of their ads. This method provides several advantages and can serve different campaign goals. This includes enhancing brand recognition and directing website traffic. Advertisers bid on the value of a click based on the keywords, audience type, and platform where the ad is displayed.
PPC advertising benefits include:
Targeted ads when users search for products or services
Easy measurement of returns
Reach new customers
Maximize revenue for search engines
10 Best Steps to Use Marketing PPC
The following 10 steps serve as a boon in carrying out marketing PPC.
1. Review and Optimize Your Budget
Occasionally, advertisers may become stagnant and overlook the need to assess and reassess the allocation of their paid media budgets. Consider the following for optimal budget utilization:
Compare planned and actual spending for each account or campaign to ensure accuracy and effectiveness.
Eliminate poorly performing campaigns.
Capture additional traffic for winning marketing PPC using competitive metrics data (such as search impression share and click share).
Consider shifting budgets from underperforming paid media channels to more successful ones.
2. Smart Bidding
Aside from keywords, budget allocation, and bidding strategy are crucial elements of a successful marketing PPC strategy. Consider the following for smart bidding: - Decide the amount you're willing to pay for every click on your ad through keyword bidding.
- Use machine learning on automated bids to improve conversion rates. - Automate your bid management process for your campaigns with NinjaSEM. . - Identify the most effective bids and experiment with scalable audiences using this tool.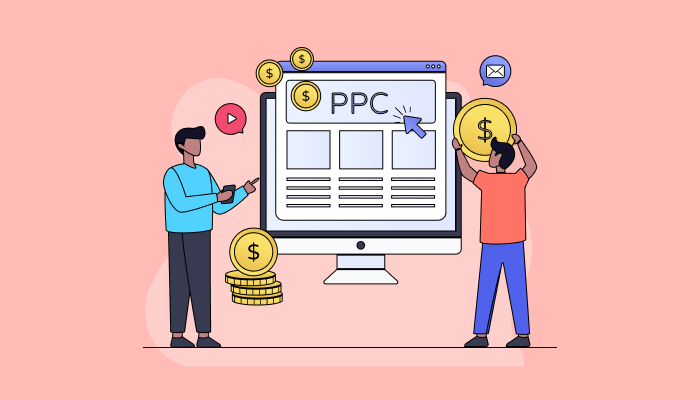 3. Consider Reviewing Keyword Match Types
Keyword match types can be reviewed in the following ways: - Analyze technical keyword modifications for potential impacts on your account, such as close variants or shifts in traffic volume.
- Familiarize yourself with Google phrase match, as it has undergone significant evolution and changes over the years.
- Increase the frequency of your search term report reviews to detect irrelevant keywords that may emerge from match-type changes. Use these findings to inform match type or negative keyword list changes as needed.
4. Make a Re-marketing Strategy
Consider the following points for understanding a remarketing strategy:
Track visitors and delivers relevant ads on other platforms with remarketing.
Convert hesitant leads into customers without contact details.
Retarget customers who have already interacted with the brand.
Allow businesses to identify which ads that are performing the best.
5. Optimize Video and Display Ads Using YouTube Studio
Optimize your video and display Ads using YouTube Studio by: - Use relevant keywords that help in making the video reach maximum number of viewers.
- Maintain a keyword list that ranges from medium to high use probablity so that a larger audience views the video.
- Reach potential customers and increase the visibility of your brand. - Include demographic targeting, device targeting, and geographic targeting.
6. Create Unique Landing Pages for Each Ad Group or Campaign
Make landing pages by ensuring the following aspects: - Craft a convincing ad that is crucial to drawing in potential leads.
- Ensure that the content is precise and informative to establish trust in the company. - Create such a landing page for every ad that meets the ad's promise.
- Create a distraction-free landing page to ensure first impression.
7. Set Up Proper Tracking to Measure Success
Set up proper tracking to measure success as data is essential for campaign success and making informed changes. Consider the following for the same: - Consider UTM tracking, Dynamic number insertion(DNI) and Conversion tracking.
- Work with robust PPC management software like NinjaSEM for successful campaigns. - Understand the performance of your campaign and how to optimize it for future success.
Get started with the leading Marketing PPC Tool today! Sign Up 14 Day Trial
8. Conduct Keyword Research and Competitor Analysis for Marketing Pay-Per-Click Campaigns
To drive a significant ROI from marketing PPC advertising, launching campaigns blindly is not an option. Instead, the key to success lies in dedicating time to research and understanding the following crucial elements:
Identify the optimal keywords to bid on, along with their associated costs.
Analyze your competitor's ad strategies, including their messaging and the types of ads they are running.
Discover which words and phrases are being used by potential customers when searching for products.
Focus on long-tail keywords, which are phrases that are more specific and have lesser competition.
9. Craft Persuasive Ad Copy that Highlights the Benefits of Your Service
By adhering to these best practices, you can develop ad copy that resonates with your target audience:
Incorporate compelling calls-to-action (CTAs) such as "Purchase now," "Register," or "Apply today.
Emphasize your unique selling points, such as free shipping or price matching.
Ensure that your landing pages deliver on the promises made in the ad copy.
Direct your attention towards the advantages of your product or service instead of merely highlighting its features.
10. Ensure your Campaigns are Mobile-optimized
It's essential to tailor your PPC ads for mobile platforms as well. More than 70% of paid search impressions are generated by mobile devices. Consider the following ways for the same: - Customize your ads for mobile devices can improve the effectiveness of your PPC campaigns and help you reach a wider audience. - Optimize mobile campaigns to have higher engagement and click-through rates than non-optimized campaigns. - Help users to reduce costs by optimizing them, as campaigns designed for mobile devices may require fewer resources to create and maintain.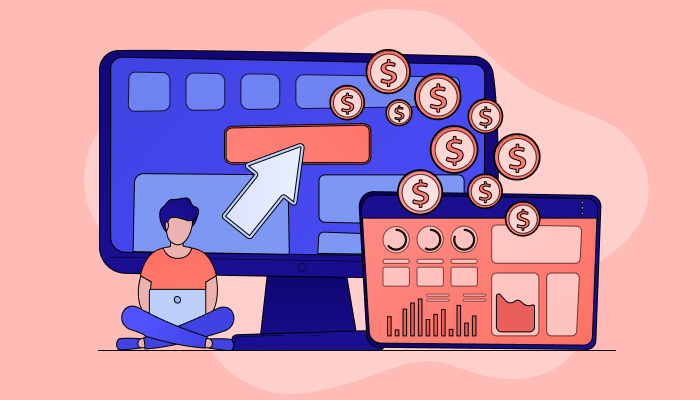 Importance of Marketing PPC for Small Businesses
Marketing PPC is crucial for small businesses because of the following reasons:
(https://ninjasem.com/pay-per-click) Allows advertisers to target interested people and pay only when someone clicks on their ad, potentially driving a lot of clicks to their website quickly.
Allows advertisers to stop paying at any time with monthly pay-per-click by pausing their ads, which means no more costs will be incurred.
Allows advertisers control their budget by setting a maximum cost-per-click and a daily spend limit. It can also target specific keywords to ensure its ads are shown only to interested people.
Summing it Up
The ten most effective strategies highlighted in this blog center around capitalizing on emerging technologies. It utilizes insights derived from data and adopts a customer-centric approach.
These strategies prioritize harnessing the power of machine learning and AI. To succeed in pay-per-click campaigns, it is essential to remain updated with industry trends. You should continuously test and refine campaigns. In addition, you should strategically invest in suitable tools and platforms.
By implementing these strategies, businesses can maximize their ROI and drive meaningful results in the competitive landscape of digital advertising. Ultimately, success in PPC marketing will require a continuous commitment to innovation, agility, and a customer-first mindset.
Why NinjaSEM?
#1
Improved Conversion Rate
#4
Competitor Ads & Keywords Screening Tool
#5
Exclusive PPC Campaigns
#7
Google Ads Optimization
#8
Intelligent Keyword Evaluation
#9
Unbelievable pricing - the lowest you will ever find
#10
Everything your business needs - 50 apps, 24/5 support and 99.95% uptime
Join the SaaS Revolution
All-in-One Suite of 50 apps

Unbelievable pricing - ₹999/user

24/5 Chat, Phone and Email Support