PPC in 2023: Top 16 PPC Strategies to Boost Your Sale
PPC advertising remains a highly effective method for generating new leads and boosting sales. For an effective sales process, having a robust pipeline is crucial. Ideally, a boost in sales should follow if there is an improvement in the conversion rate.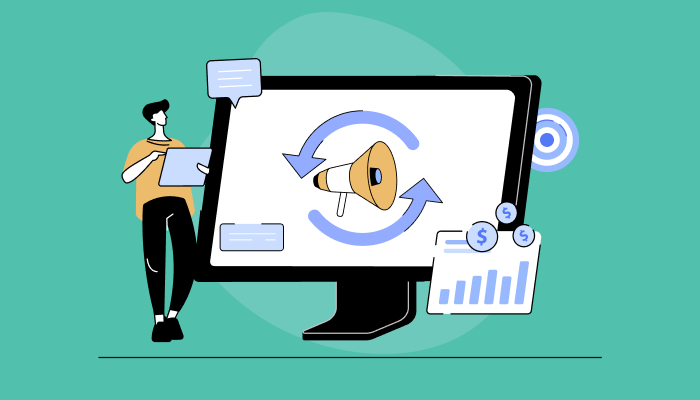 However, ineffective tactics can quickly exhaust your advertising budget and lead to unsatisfactory Pay-Per-Clicks outcomes. One of the effective ways to challenge this problem is to use PPC marketing. That's where NinjaSEM comes in! The platform will optimize your search campaigns and manage keywords to ensure your Pay-Per-Click ads stand out. But, using the software alone is not enough. You should have some killer strategies in place! This blog will discuss 16 strategies that can make your PPC ad campaign a success. So, let's get started!
An Overview of PPC Marketing
The pay-per-click is an online advertising strategy where an advertiser pays a publisher for each click on their advertisement link. It is also known as the cost-per-click (CPC) model.
The primary factor behind the pay-per-click model is keywords. For instance, search engine ads (also called sponsored links) are displayed only when a user searches for a keyword relevant to the advertised product or service. As a result, businesses that use pay-per-click advertising models must study and evaluate the most suitable keywords for their products or services by using keyword planner.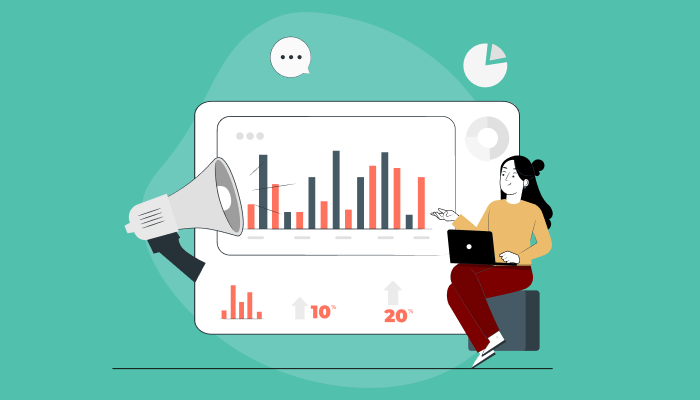 Top 16 Strategies to Boost Your Sales
If you want to increase your sales, there are a number of strategies you can employ. Here are the top 16 strategies to boost your sales.
1. Select the Appropriate Platforms for Your Advertising Needs
When discussing PPC ads, the platform that typically springs to mind first is Google Ads. Google Ads provides a notable advantage by allowing you to reach millions of potential customers. But you should not keep your options limited to one platform. That being said, the platform selection should be based on your target audience and goals. As a result, it's important to research the available ad platform before including them into your strategy..
2. Make Sure to Regularly Revise Your List of Keywords
When launching your initial PPC campaigns, you probably included multiple keywords to target. It's recommended that you assess the performance of each one and remove the keywords that are not performing well. You can reallocate your budget from poorly performing keywords to new ones. You can also increase the budget for the keywords that are performing well.
3. Exclude Unprofitable Products from E-commerce Campaigns
Eliminating unprofitable products from PPC campaigns is an excellent method to optimize your advertising budget and safeguard your return on investment (ROI). Data indicates that 64.74% of online marketers omit particular products from their advertisements. This is because directing paid traffic to all products within an online store has the potential to be unprofitable.
4. Enhance Your Website's Performance
Having a website that loads fast is important, as users will likely leave sites that take longer than 2 seconds to load.
5. Ensure That Your Web Page Is Secure and Easily Accessible
An accessible website is one that visitors can easily read and navigate. The majority of accessibility issues are related to design, such as
Utilizing Appropriate Fonts
Breaking up Long Paragraphs
Incorporating Relevant Media Such as Images and Videos
Consider using https instead of http. Search engines, such as Google, impose penalties on insecure websites. It will potentially negatively impact the performance of your PPC. As a result, it will reduce the trust of your website visitors.
6. Incorporate Social Media into Your PPC Advertising Campaign
Social media ads tend to be more effective than Google ads. It is because they are displayed directly in your feed, which can reduce the impact of Ad-blockers. With social media ads, you can leverage two essential features to increase the success of your advertising - Retargeting and Lookalike Audiences.
7. Initiate a Remarketing Advertising Campaign
Retargeting focuses on individuals who have shown interest in your products/services by visiting your site or sharing their contact information. By utilizing remarketing techniques to target the same visitor, you can increase the likelihood of them purchasing your ad over your competitors by up to 70%.
8. Consider Using Lookalikes and Similar Audiences
A lookalike audience is a group of individuals created by platforms like Facebook and Google. It is based on your existing followers, customers, or website visitors.
The list is composed of people who have:
Similar Interests
Online Behavior
Clicking Habits, and More
Using a lookalike or similar audience enables your business to achieve unparalleled depth and precision in targeting.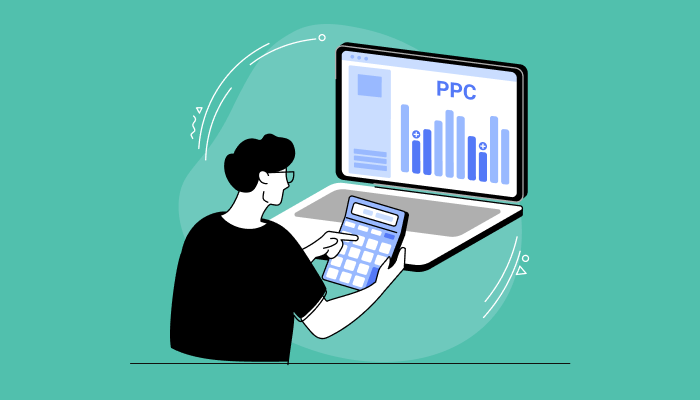 9. Create Mobile-friendly Landing Pages
Mobile devices account for over 60% of the world's internet traffic. In addition, more than 40% of online transactions also take place through mobile devices. So, it becomes essential to design mobile-friendly optimized landing pages.
10. Design Landing Pages That Are Localized
If your business caters to a specific geographic area, leveraging localized landing pages can help you effectively target the right audience at the right time and place. For businesses with multiple locations, creating separate landing pages for each one can provide a more personalized and relevant experience for visitors.
11. Conduct A/B Split Tests
A/B split testing is reliable for determining which design, ad copy, or demographics can yield better results. A/B testing is just as crucial to your paid ad campaign as any other component. Its primary objective is to enhance your click-through and conversion rates.
12. Incorporate ad Extensions
Ad extensions are a complimentary add-on that you can utilize in your paid ad campaigns. Ad extensions can give visitors an overview of your website's offerings, customer feedback, and direct links to relevant pages.
13. Create a Sense of Urgency
You can use scarcity tactics in your PPC ads to create a sense of urgency, such as including phrases like "limited time offer," "only a few units left," or "offer expires soon." These can trigger FOMO and increase customer engagement.
14. Improve Your Copywriting Skills
Your PPC ad copy is crucial because these ads have limited space to display images or videos, and they appear as search engine results. As a result, your copy takes the forefront and must be compelling.
15. Optimize Bidding with Machine Learning
NinjaSEM is a PPC management software that businesses can use to optimize their Pay-per-click ads in 2023. With its advanced machine learning algorithms, the platform helps to eliminate the guesswork and control the bidding process. This results in better conversion values such as CPC, ROAS, and CPA. This software allows businesses to use smart bidding to generate more leads and increase their ROI.
Get started with the leading Pay Per Click Strategies today! Sign Up 14 Day Trial
16. Incorporate Responsive Search and Display Ads
Automating your PPC strategy can help grow your business, and using responsive ads is a way to do just that. Responsive ads leverage the machine learning capabilities of Google Ads to automatically:
Adapt Their Size
Appearance
Format to Fit the Available Ad Space
This makes them an effective tool for automating and growing your Pay-per-clicks strategy.
Summing It Up
If done correctly, PPC advertising can be one of the most efficient marketing strategies. It provides a fast and intelligent way to get in front of your target audience.
With platforms such as Google, Meta, Instagram, Twitter, Bing, and others, you can create and launch ads in just a few seconds. You can reach thousands of people worldwide with PPC depending on your ad campaign budget.
Why NinjaSEM?
#1
Improved Conversion Rate
#4
Competitor Ads & Keywords Screening Tool
#5
Exclusive PPC Campaigns
#7
Google Ads Optimization
#8
Intelligent Keyword Evaluation
#9
Unbelievable pricing - the lowest you will ever find
#10
Everything your business needs - 50 apps, 24/5 support and 99.95% uptime
Join the SaaS Revolution
All-in-One Suite of 50 apps

Unbelievable pricing - ₹999/user

24/5 Chat, Phone and Email Support