All That You Need to Know About Keyword Research for SEM
SEM keyword research is a process you learn about the keywords the audience is searching for. This allows to understand the type of content they are seeking.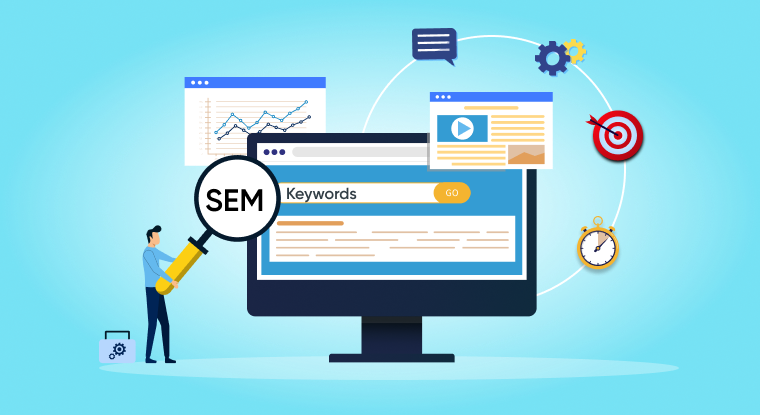 One of the most important aspects of SEO is the keywords you use. As such, you'd want to make sure you're using the right ones to improve your SEO efforts. This is why keyword finder is so crucial to any modern SEO, and whether you're starting a brand-new blog or reworking your entire website, you need to always be doing keyword research to know the keywords to use or avoid.
That being said, let's delve deeper into keyword research, discussing what it is, its importance, and how to use one.
What Exactly Is Keyword Research?
keyword research is a process where you learn about the keywords your intended audience is searching for. This allows you to understand the type of content they are seeking while also giving you ideas on how you can better optimize your website.
Why Is Keyword Research So Important?
There are plenty of reasons why keyword research is important and here are just a few.
1. Find Keywords
The most obvious reason to perform keyword research is that it helps you find the best keywords for your website. This allows you to use keywords that are relevant to your content, which helps with the overall SEO of your website.
2. Improve Your Content
Another reason to do keyword research is that it helps you understand what people want. When you use content that is relevant to the keywords you research, you're likely to be successful, which can translate into traffic and, ultimately, revenue.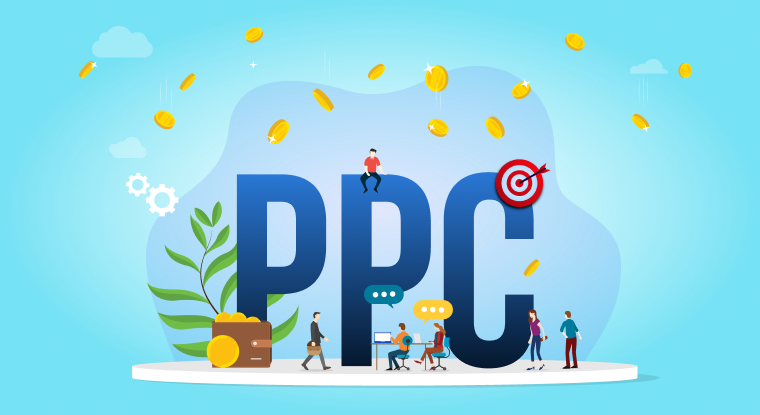 3. Increase Traffic
You can use the keywords you find in your keyword research tool to improve your SEO. It's not enough to just use the right keywords, however. You also have to use them in the right places. Using the keywords in your title, headers, meta description, links, and body content are all places where you can use the right keywords and help improve your SEO.
4. Net You More Leads
Using the right keywords in your content can help you connect with your customers, which can help you gain leads. When you produce content that is relevant to the keywords your audience is searching for, you can attract the right leads, which can ultimately translate into more customers.
5. Increase Your Brand's Trust
One of the most important aspects of a company's success is trust. When people find your website, they have to trust that it will be useful and useful, which takes time. Using keywords in your content can help build your brand's trust, which can translate into increased conversions.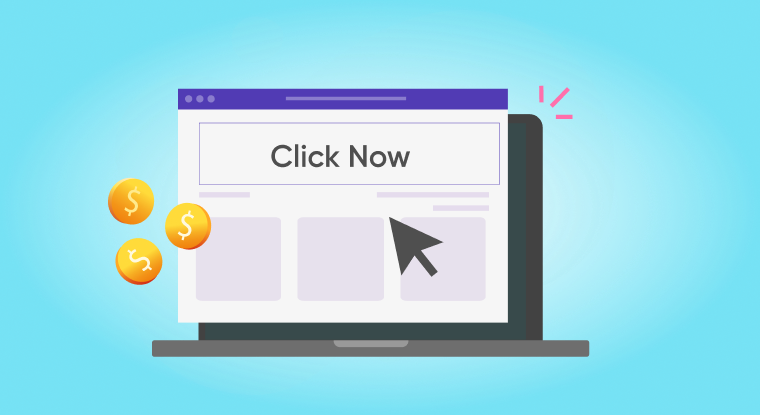 6. Create More Conversions
When you improve your SEO, you improve your website. Through the right keywords, you can improve your website and make it easier to find. When you do this, you can offer more relevant content, which can lead to more conversions and more sales.
7. Beat Your Competitors
The right keywords can help you beat your competitors in your industry. This is important because having more keywords that relate to your business means that you have more chances to be found over the competition!
As you can see, there are so many reasons keyword research is a must in your business, and they all act as benefits if you are able to make the most out of your keyword research!
What Should One Consider When Doing Keyword Research?
Before doing any keyword research, there are two things you generally have to consider; the relevancy of the keywords and the location on which the keyword is based.
Delving into keyword relevance, this factor is vital simply for the fact that you are trying to be specific with keywords, not only in terms of the topic you choose but the needs you will fulfill for your audience. In fact, this is why long-tail keywords are king in terms of addressing niches, as they have much less competition and are more focused and relevant to specific subjects.
For example, if you're a swimming pool company and you deal with swimming pool constructions, rather than just ranking for "swimming pool" itself, you should rank for "swimming pool construction." That's a little more specific, but you can get even more specific if you add a location, which is the next thing you must consider. When it comes to location-based keywords, there are two factors you need to consider: The location of your target audience and the location from which you are researching with keyword planner.
If you are targeting a local or regional audience, such as a swimming pool company that is only doing work in their state, then your keywords should be based on that location. In this case, you'd want to look up keywords that are specific to your region rather than the entire country or even the entire planet. For example, if you're a swimming pool company in California, you'd want to look up "swimming pool construction in California" rather than just "swimming pool construction."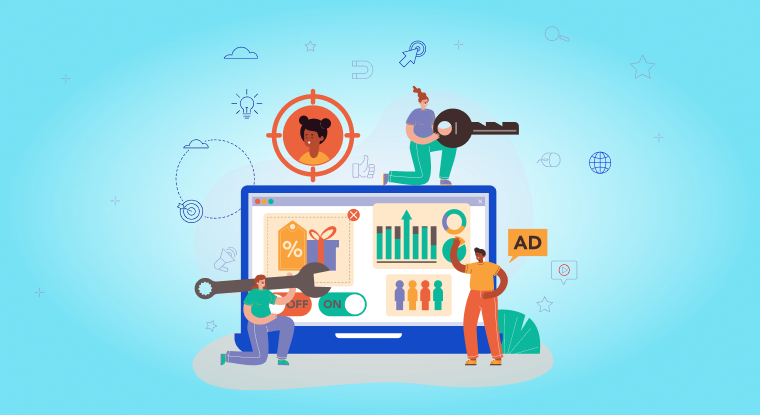 What Are the Keyword Research Tools Available in the Market?
There are several keyword research tools available to you, and we're going to talk about a few of the most popular ones below:
1. Semrush
One of the most popular keyword research tools available is Semrush, which is a great tool for keyword research. In fact, Semrush is considered by many in the industry to be an industry standard, and it's one of the most popular keyword research tools available. Many people even refer to Semrush as the Swiss Army Knife of SEO, as it does pretty much everything.
Standout features that Semrush has to offer include finding long-tail keywords, getting yearly keyword trends, keyword difficulty analysis, organic traffic insights, and access to a keyword research toolkit!
When it comes to payment, you can easily get a 1-week free trial at the cost of your credit card details. Also, they offer four different price plans, from Pro to Enterprise, each of which offers different features and the like!
2. Google Keyword Planner
Of course, the tool that many SEOs use to find keywords is Google, and no keyword search engine is more popular than the Google Keyword Planner. The Google Keyword Planner is Google's own tool, which allows you to find new keywords based on keyword searches and trends.
When it comes to features, you can expect it to offer things like discovering commercial keywords, getting accurate search volume from their search engine, and the like. As such, if you're a business website, Google Keyword Planner is one of the best options you can use.
In addition to all of that, Google Keyword Planner is free, meaning you don't have to shell out extra cash to use this amazing tool!
3. Long Tail Pro
One of the more niche keyword research tools is Long Tail Pro, which only focuses on long-tail keywords. This allows you to find the most relevant keywords and provides you with a huge list of keywords to use and target with your content.
Unfortunately, Long Tail Pro is a paid tool. Depending on the package you opt for, you can pay up to $98 a month. However, the first week is free, meaning that you can try out the tool to see for yourself first if it is worth your money!
When it comes to features, Long Tail Pro is no slouch. With it, you can easily find long-tail keywords, provide recommendations to help you attract convertible traffic, access powerful keyword metrics, and more!
4. GrowthBar
GrowthBar is a powerful software that allows you to find keywords that not only drive traffic but convert as well. This tool is incredible for marketers and even bloggers who quickly need keyword suggestions or want ranking difficulty.
Now, the biggest standout features of GrowthBar include content outline generation powered by AI, accurate ranking difficulty, long-tail keyword suggestions, and more. If you're a marketer or blogger who needs all of this, GrowthBar should be one of your top picks!
Price-wise, you can get a 5-day free trial, after which you can pick between the "Pro" package and the "Scale" package.
5. Ahrefs
One of the best keyword research tools you'll find today is the Ahrefs Keyword Explorer. The platform provides a huge keyword report to you, and it relies on clickstream data to provide the metrics that you need.
When it comes to features, you can expect many benefits, such as offering over a thousand keyword suggestions, accurate keyword difficulty scoring, and support in hundreds of countries.
With pricing, it isn't more expensive than any of the above options. They do offer a trial offer, but it isn't free. It costs $7 for seven days, and if you do choose to commit, it'll be around $82 a month for an annual payment plan along with a sem marketing plan.
Conclusion
As you can see, keyword research can have some powerful benefits for your website. You can use it to improve your SEO, find new customers, and improve your content. When you combine all of that with the fact that keyword research is essential for success, you can see why it is such a vital tool for any business or self-promoter.
That being said, do not expect keyword research to give you immediate results. Remember, SEO is a long-term game. Keyword research is just there to ensure you get a good head start on your content-creation efforts. From there, you can learn what works and what does not, adapting and developing content that better caters to your audience and brings you the results that you need!
NinjaSEM offers PPC management software to help businesses refine their online presence to achieve success. If you are looking for a highly useful and reliable keyword planner for keyword research, check ours out today!
Why NinjaSEM?
#1
Improved Conversion Rate
#4
Competitor Ads & Keywords Screening Tool
#5
Exclusive PPC Campaigns
#7
Google Ads Optimization
#8
Intelligent Keyword Evaluation
#9
Unbelievable pricing - the lowest you will ever find
#10
Everything your business needs - 50 apps, 24/5 support and 99.95% uptime
Join the SaaS Revolution
All-in-One Suite of 50 apps

Unbelievable pricing - ₹999/user

24/5 Chat, Phone and Email Support