Benefits of Using Intelligent Bid Management for Google PPC
When it comes to your Google PPC campaigns, don't leave anything to chance - use intelligent bid management to get the most out of your investment.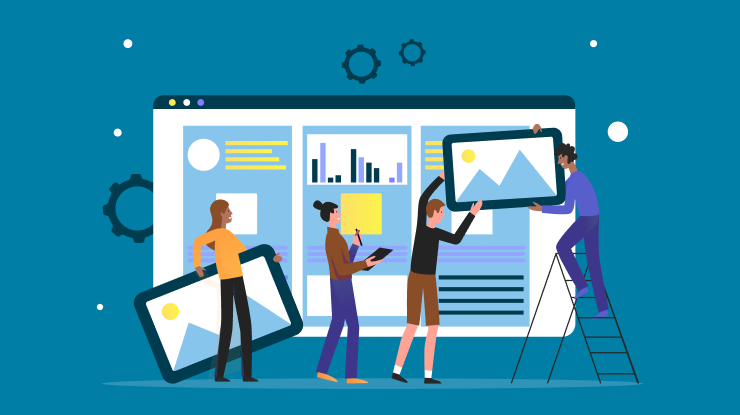 Pay-per-click (PPC) bid management is the process of strategically increasing and decreasing your keyword bids to maximize your Google Ads budget.
Your bid determines where your Google ads appear in search results and how much you pay each time someone clicks on your ad. To make the most of your budget, you must choose the right bid strategy to drive results consistently. PPC bid management will assist you in determining the best bid amounts for your campaign to help your business succeed.
The process of paid search bidding is more complicated than ever. Making accurate and optimized keyword bids is just the beginning. There are also an increasing number of bid adjustment options available to help you improve the efficacy and efficiency of your campaigns. Automated Google ppc campaigns management is the most comprehensive solution for reaping these benefits. Intelligent bid management is preferable to manual CPC calculations; it is also required.
In general, automated bid management entails optimizing your marketing campaigns' cost-per-click (CPC). This is possible in various advertising verticals, including PPC and display advertising. Advertisers can benefit from automating the bid management process in multiple ways.
Benefits of Using Intelligent Bid Management for Google PPC
Here's an overview of why every business today requires intelligent PPC bid management:
Using Data to Optimize Your Campaigns
Google Ads is constantly adding new dimensions for advertisers to optimize their campaigns. Dayparting, devices, geographic locations, demographics, audiences, and more are all available. There are neighborhoods, zip codes, cities, regions, and states within geotargeting. There's also remarketing, affinity audiences, in-market audiences, similar audiences, and more with audience targeting.
Check out the 15 Strategies for better remarketing ppc campaigns.
These functions can be used for direct targeting or to adjust bids to prioritize specific audiences and locations. You could make over 10,000 bids on a single account to fully capitalize on this. This is only possible if you can keep up with data analysis and identify these opportunities as they arise.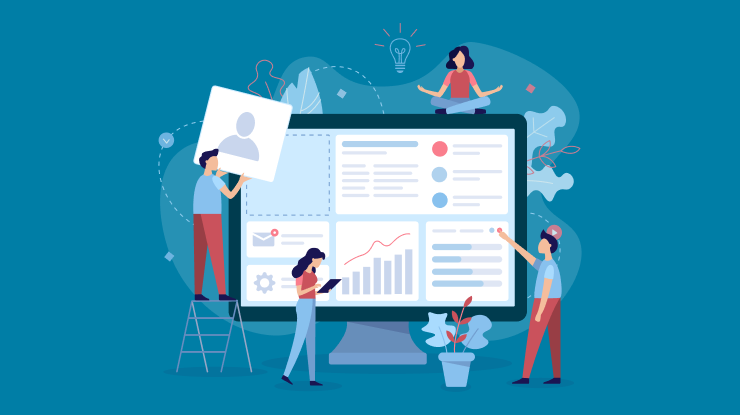 There is no way to fully capitalize on these data opportunities using manual bidding, no matter how many data scientists you have on your PPC team or how much time and money you spend on bid adjustments. Intelligent bid management processes large amounts of relevant bidding data using artificial intelligence and machine learning.
Being Adaptable to Changes in the Market
Google automated bidding and third-party bid management tools enable informed decisions more quickly than individual PPC managers could.
The bid landscape is ever-changing. Even if you make correct bids based on the most recent data insights, they will quickly become obsolete due to changes in the bid landscape. Industry trends, seasonality, and competitor changes all impact how much you should spend on targeting keywords and audiences to achieve your business objectives.
check out this article to know how to understand competitors advertising.
By analyzing data inputs in real-time, Google's bid management technology can respond quickly to market changes. To take full advantage of changes in competition, seasonality, and the market landscape, you can make daily micro-changes to your bids. Intelligent forecasting capabilities are also available in some third-party bid management tools. This uses historical performance data, seasonality, and other factors to forecast bidding decisions' performance over time.
Setting Clear Business Goals
The goal of pay-per-click management software isn't just to improve overall campaign performance. Intelligent PPC bid management can assist you in making targeted changes to your strategy to achieve specific business objectives.
Here is an essential guide on how to boost website conversions
Avoid Wasting Ad Spend
Using all valuable market data, including competition and seasonality, you can make bidding decisions that ensure you only spend what is necessary. You pay only for specific keywords to achieve your marketing objectives. Improving keyword bids and dimension and audience targeting allows you to increase the efficiency of your budget spending.
Google bid management technology employs AI and forecasting capabilities to determine how much you should bid on specific keywords or audiences to meet your advertising objectives. Technology like this to reduce wasted ad spending allows you to reinvest more of your budget in new keywords, ad groups, and campaigns.
Automated Bid Strategies by Google Smart Bidding
Google Smart Bidding provides numerous automated bid strategies, including:
Enhanced Cost-Per-Click (CPC)
Maximize Conversions
Target Cost-Per-Acquisition (CPA)
Target Return on Ad Spend (Roas)
Maximize Clicks
Target Impression Share
Target Search Page Location
Target Outranking Share
When you use the bid strategy that best aligns with your business goals, you can make more specific optimizations to meet those goals.
Check out this guide to choosing ppc marketing bid strategy that Works for your business.
Conclusion
Intelligent bid management is a great way to improve your chances of success with Google PPC. You can ensure that the right people are seeing your ads at the right time by constantly monitoring your campaign and making adjustments as needed. This can help you save money on your advertising budget and ultimately increase your ROI.
Are you looking for automated ppc management tools? NinjaSEM can help you automate your campaigns to make the best bids and experiment with scalable audiences. Sign up today to learn more!
Why NinjaSEM?
#1
Improved Conversion Rate
#4
Competitor Ads & Keywords Screening Tool
#5
Exclusive PPC Campaigns
#7
Google Ads Optimization
#8
Intelligent Keyword Evaluation
#9
Unbelievable pricing - the lowest you will ever find
#10
Everything your business needs - 50 apps, 24/5 support and 99.95% uptime
Join the SaaS Revolution
All-in-One Suite of 50 apps

Unbelievable pricing - ₹999/user

24/5 Chat, Phone and Email Support