SEM Marketing Mistakes That You Should Avoid
Learn what not to do in SEM marketing. Avoid these common SEM marketing mistakes and you'll get better results, and how to avoid them.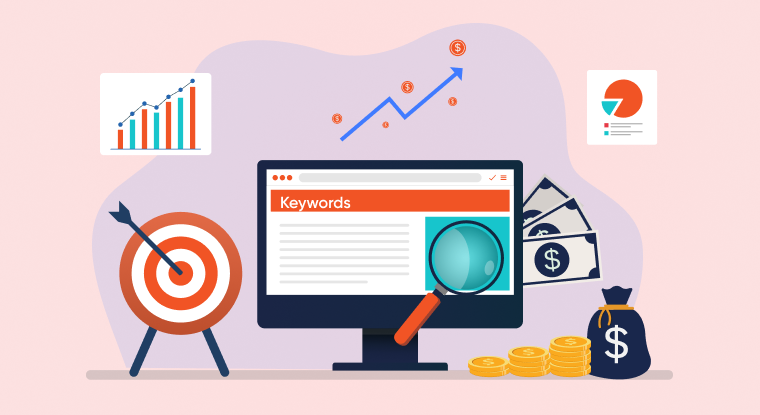 No one wants their ads to fail, but it happens to even the best of us. Facebook is becoming stricter with the types of content and behavior allowed on its platform. There are more rules and guidelines that users need to follow to avoid being banned or having their content removed, which affects SEM marketing efforts.
There are certain guidelines that Facebook has set in place for ads that must be followed for the ad to be approved. If these guidelines are not followed, the ad may be disapproved. This means that even if Facebook approves your ads, they may not perform well if you don't follow best practices.
Facebook Ads can be a great method to reach out to potential customers, but it's important to ensure youre educated about the process before diving in. You can do a few things to ensure your Facebook ads are successful. In this blog , we'll show you how to do just that. We'll go through several of the typical mistakes that cause Facebook ads to fail, and then well follow that up with tips on avoiding these pitfalls, so your SEM marketing succeeds!
SEM Marketing Mistakes That Need to Be Avoided
Here are some SEM marketing mistakes that one should avoid in order to rank higher:
Bad Reach
To succeed in SEM marketing, you must reach and target the right audience. The people you show your ads to will have a big impact on the success of your campaign. You wouldn't want to show an ad for feminine products to an older man whose Facebook activity suggests he is mostly masculine and vice versa!
When advertising on Facebook, you must be as specific as possible about your target audience. This way, you can be sure that the people who see your ad are the people who are most likely to respond to it.
Detailed targeting is key when it comes to SEM marketing. By targeting a specific (hopefully, pertinent) audience, you can ensure that your ad reaches the people most likely to be interested in what you're selling.
Incorrect Bidding and Ad Delivery Optimizing
The objective you choose for your campaign will greatly impact your optimization and bid management strategy. However, many factors are still to consider when optimizing your ad delivery, including your budget, business goals, and the targeting options available. The right optimization and bidding strategy will help you to get the most out of your ad budget and reach your target audience more effectively.
Your delivery optimization tells Facebook to focus on users most likely to take the desired action. For instance, you may want users to install your app or purchase a product. Thus, the bidding strategy you choose will determine how much you are charged for each action your ad generates. For example, if you choose to be charged for clicks on your ad, you will pay a certain amount for each click. If you choose to be charged for app installs, you will pay a certain amount for each install.
This means you should never spend more money than you have set aside for a particular purpose. You may find yourself and your SEM marketing approach in financial trouble if you do, especially if repetition doesn't or hasn't worked. And when you're having trouble with something, it can be tempting to spend more money on a different version of it before you figure out what the actual problem is.
Thus, be strategic with your ad spend on Facebook remember to think about your goals and objectives before you start shelling out money. You don't want to start your bidding too low, or you risk your competitors outbidding you. Once your ads start seeing some success, you can slowly start to increase your budget.
If you notice your ads aren't doing well, take a break from running them and figure out the problem. Once you've fixed it, you can start running them again. Don't waste your money on SEM marketing ads that aren't working. Be smart about your investment and only put your money towards ads that will be effective. This way, you can avoid overspending.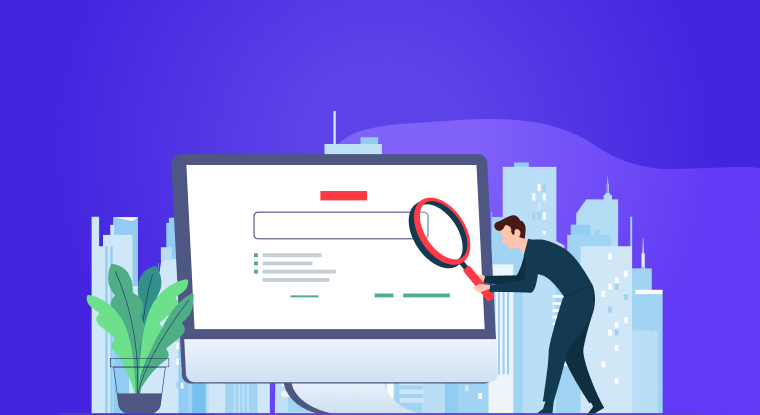 Repititive Strategies
Potential customers quickly get bored of seeing the same ad over and over. Your campaigns will do much better if you change the ad creative every two weeks. If you show your ad to the same people too many times, they will eventually start to ignore it. This is called ad fatigue, and when your customers are sick of looking at the same promo materials, your ad costs increase, and your conversions, frequency, and return on investment for SEM marketing drop significantly.
Thus, it's important to vary the content you use in your ads and not just rely on images. Videos and gifs can be eye-catching and engaging, so try incorporating them into your ad strategy. In general, people are more likely to click on and engage with dynamic ads than they are with static ones. This is why you must refresh creatives in the following ways:
Edit Copy
Add or remove certain details from your product listing, such as the price, emojis, product name, or brand name.
Change the point of view in your writing from first person to third person, or vice versa. You can also edit the focal point of a conversation or emphasize a different aspect. For example, instead of saying, I'm not sure that a good idea, you could say, Is that a good idea?
Update the text on your call-to-action buttons to increase conversions.
Edit Images
Add filters, text, stickers, templates and backgrounds to images to make them more interesting.
Add or remove a brand logo from your product.
Add excitement and personality to your photos and videos. You can easily turn any existing photos and videos into gifs you can share with your friends and family.
Rotate Formatting
Switch between single image, video, carousel, slideshow, and canvas. By rotating between these different ad formats, businesses can better reach their target audiences and achieve their desired results.
Setting and Achieving the Wrong Objective(s)
Setting the wrong objective is a common mistake that organizations make. When this happens, it can lead the organization to waste time and resources. The best way to avoid this is to ensure everyone is clear on the organization's objectives. If you want people to buy products or services, don't just focus on views; generate leads by lead capture tool! If you want to up your app downloads, do that instead of targeting awareness!
Good thing Facebook helps with that, too! The social media app presents users with goals you can determine so your ad can achieve the desired results; they could be anything from getting more people to like your Page to increasing attendance at your event. But no matter your objective, you must select the right one in Facebook's Ads Manager. The 11 objectives are:
Awareness: Get your ad seen by as many people as possible.

Consideration: Get people to think about your product or service.

Conversion: Get viewers to take a specific action, such as buying or inquiring about your products or services.

Branding: Increase brand awareness or drive purchase consideration.

Reach: Show your ad to as many people as possible.

Engagement: Get more viewers to interact with your ad by commenting or sharing.

Traffic: Send viewers to your website or app.

App installs: Get netizens to install your app on Android or Apple devices.

Video views: Get more netizens to watch your video.

Lead generation tool: Get people to sign up for your product or service.

Messages: Get more people to message your business. What is your desired outcome for your customers? Do you want them to install your app, purchase from your e-commerce store, or provide you with their contact information? Narrowing down the objective(s) you want to achieve will improve your SEM marketing.
For each goal you want to achieve on Facebook, you must choose a specific objective from the Facebook Ads Objectives list that best suits your goal. You will choose the App Installs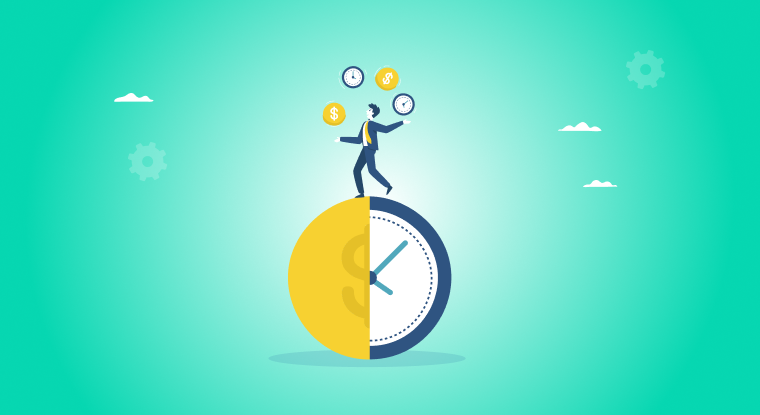 objective if your goal is to increase app installs. If your objective is to boost sales, you must choose the Product Catalog Sales objective. And if your objective is to generate leads, you should choose the Lead Generation objective.
Thus, it's important to choose the right campaign objective from the beginning because it will determine the effectiveness of your ads. If you choose the wrong objective, you'll waste time and money on something that won't give you the desired results.
Skipping Out on A/B Testing
An A/B test compares two versions of something to see which one performs better. This could be two different images, two different calls to action, ad copies, landing pages, or anything else.
By running an A/B test, you can find out which version is more effective so that you can use that version in the future. To improve your results, you should test different versions of your product or service (A/B testing) to see which one performs better. The more testing done, the more likely you will find the perfect combination of elements for your campaign and guarantee the success of your SEM marketing strategy.
Without testing, you risk plateauing potential growth in the 11 objectives simply because you didn't want to improve a few components.
Conclusion
Since these mistakes result in costly losses, it's always better to consult an SEM marketing firm that can run these for you and provide the best solutions to improve your social media efforts. That's why you should consult NinjaSEM now! We're a PPC management software you can sign up for without cost to grow your business through the convenience of digital marketing! Try the software for free by visiting our website right now!
Why NinjaSEM?
#1
Improved Conversion Rate
#4
Competitor Ads & Keywords Screening Tool
#5
Exclusive PPC Campaigns
#7
Google Ads Optimization
#8
Intelligent Keyword Evaluation
#9
Unbelievable pricing - the lowest you will ever find
#10
Everything your business needs - 50 apps, 24/5 support and 99.95% uptime
Join the SaaS Revolution
All-in-One Suite of 50 apps

Unbelievable pricing - ₹999/user

24/5 Chat, Phone and Email Support