Best PPC Software for Your Business in 2022
We're here to show you the very top ppc software for your business & agencies in 2022, giving you the chance to start the new year with a bang.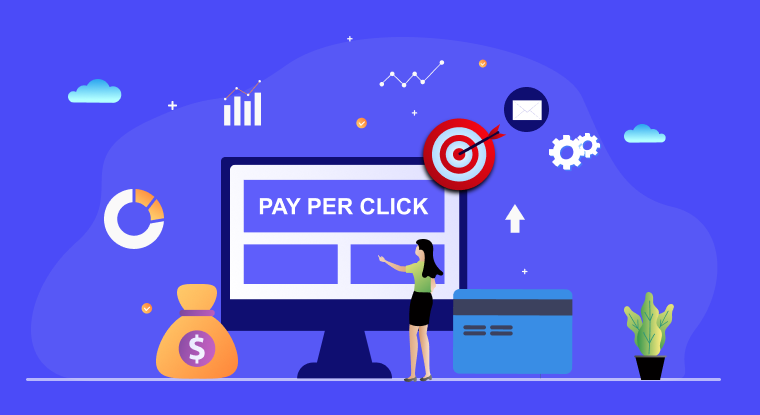 If you are searching for software that will help you boost your digital marketing campaigns, your search ends here. This critique will provide you will all the info you need about the best PPC software tool you can use in 2022. What's more, we'll also help you understand why choosing an ideal PPC software is good for your business.
Perhaps you are new to the digital marketing industry or an individual looking to enhance your paid advertising expertise. If this is the case, it's important that you know more about PPC and how it can help your business.
What Are PPC Software Tools?
Pay-Per-Click (PPC) ad campaigns are a great way to boost traffic and revenue. However, one of the main challenges most businesses face is that managing ppc campaigns requires time and money. The idea behind ppc software is that they help streamline the ad campaign process without affecting the effectiveness of your advertisements.
Companies using ppc management tools to find it easier to run, track, and optimize their ad campaigns. In addition, the process can be automated, which leaves your marketing team with enough time to handle other tasks requiring manual input.
Why Should You Be Using PPC Software?
There are several reasons why your business should leverage the power of using PPC software. Here's a look at some of these reasons.
Campaign Optimization
PPC software helps your teams optimize ad campaigns with one or two mouse clicks. Recommendations from this tool can ensure you develop your own technique that serves your business better.
Optimization here can take different angles. For instance, regarding keywords and search terms, the right PPC software will help you identify popular keywords you should focus on. This can be of great help since you can quickly eliminate the need to use high-cost keywords.
Campaign Insights
The PPC software of your choice will also provide you with campaign insights that make it more effective to manage your ad campaigns. Having detailed information about your marketing campaigns will ensure you make quality decisions that boost your digital presence.
Reporting and Monitoring
Choosing an intuitive ppc software will also make it easier for you to manage your accounts from a single dashboard. reporting and monitoring process is therefore easy. Besides, you can save time by automating the reporting process. This can be done weekly or monthly, depending on your business needs.
Best PPC Software Tools for Small Businesses
Small and large businesses will opt for different software because of the distinct features provided by these tools. NinjaSEM.com is a great tool if you are starting out. With this tool, you can take control of your ad campaign creation and the optimization process. NinjaSEM.com also does the task of setting up, managing, modifying, monitoring and tracking the performance of PPC ads in your company. The insights you will be getting from this software will ensure you create better ads that could help you gain a competitive advantage over your rivals.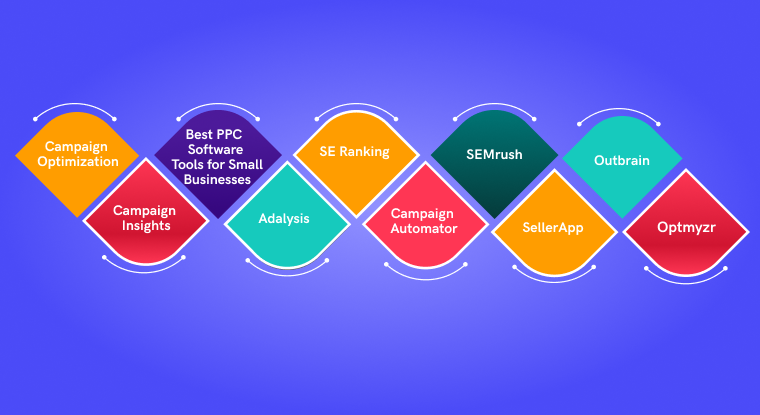 Adalysis
Adalysis is another good tool that is recommended for small businesses. The advantage of this software is that it's quite affordable now that it comes with plenty of features to use. For example, you can quickly import your Microsoft Ads or google ads account when using this tool. Similarly, the tool ensures you receive daily improvement ideas and insights. You can also implement the recommendations from the software and see the difference in your ad campaigns.
SE Ranking
SE Ranking also suits small businesses seeking to analyze how their competitors are using paid keywords. The software also provides insights about paid keywords and how best to use them. Again, this information can help you compete with your rivals in the same industry.
Best PPC Software Tools for Large Businesses
Here are PPC software for large businesses:
Semrush
Semrush is one of the best PPC software tools that serves large and small businesses. The tool has over 50 products you can use to manage your ad campaigns. These tools are used for social media, content, and market research. This is a perfect tool for your business if you are serious about enhancing your ad campaigns for increased revenue.
SellerApp
This is also a recommended PPC software tool that gives Amazon sellers insights obtained through their data. When using SellerApp, you can take complete advantage of digital data using in your organization. In addition, you should note that the data collected is transformed into meaningful information that can boost your company's productivity.
Outbrain
Outbrain PPC software combines both brains and technology to provide you with the most valuable insights from billions of users online. The software's complex algorithm will guarantee that you develop the most engaging content for your audience's demands. Their custom reporting feature will also bring a new way of automating things in your business.
Optmyzr
Automation is also made possible with the Optmyzr PPC tool. This software was developed by a team of experts that formerly worked at Google. You can take advantage of this tool to boost your marketing campaigns without paying a lot. Moreover, there are three PPC ad networks, including Amazon, Microsoft ads, and Google ads, that the team offers.
Conclusion
So, are you running a small or large business? Depending on the size of your company, you can settle for PPC software that meets the everyday needs of your company. The important thing you should be on the lookout for is the software's unique features. What's more, you should also ensure that you evaluate the software prior to buying any package. This allows you to make a smart choice that will benefit your business both in the short and the long run.
Why NinjaSEM?
#1
Improved Conversion Rate
#4
Competitor Ads & Keywords Screening Tool
#5
Exclusive PPC Campaigns
#7
Google Ads Optimization
#8
Intelligent Keyword Evaluation
#9
Unbelievable pricing - the lowest you will ever find
#10
Everything your business needs - 50 apps, 24/5 support and 99.95% uptime
Join the SaaS Revolution
All-in-One Suite of 50 apps

Unbelievable pricing - ₹999/user

24/5 Chat, Phone and Email Support