18 Guidelines to Use Pay Per Click to Increase Sales
Digital advertisers can display their ads on search engines and other platforms using the pay per click (PPC) model, and they only have to pay when a user clicks on one of the adverts. PPC is a well-liked marketing technique that may assist companies of all sizes, enhance their online presence, drive traffic, and increase revenue.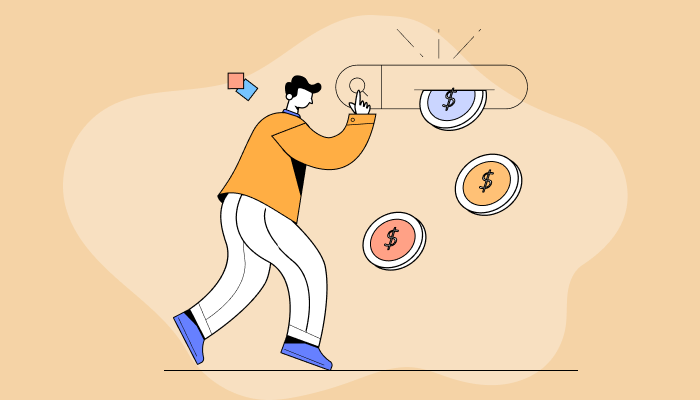 Using PPC, companies can now connect with consumers actively looking for comparable goods or services and only pay when a user clicks on their advertisement.
Pay Per Click: An Advertising Tool
Online marketers who use PPC advertising place bids on particular keywords or phrases relevant to their goods or services. The adverts for certain terms show up at the top or bottom of the search results page or in social media feeds when a user types those words or phrases into a search engine or other platform.
Pay per click advertising is a model in which advertisers only pay when customers click on their ads.
Precise Targeting
PPC advertising enables companies to connect with their potential clients by focusing on a narrow range of demographics, keywords, and geographic areas. By targeting visitors actively looking for goods or services linked to the advertiser's business, the ads are more likely to be clicked on and converted.
Cost-Effective
Because PPC advertisers only receive payment from users who click on their ads, it is an economical marketing method. Firms can control and set their advertising budgets to ensure they are getting the best value for their money.
Immediate Results
Pay per click advertising produces immediate results, unlike traditional advertising techniques, which can take months to show results. When a campaign is launched, ads are displayed to users, and businesses can begin to see clicks and conversions within hours.
Measurable Results
Businesses can track the performance of their ads and make changes to increase their efficacy thanks to the real-time data and analytics offered by PPC advertising. Advertising companies may easily calculate the advertising campaign's return on investment by tracking data like click-through rate, conversion rate, and cost per click.
Flexibility
PPC advertising is a versatile marketing tactic that enables companies to modify their budget, ad wording, and targeting based on the effectiveness of their commercials. With this flexibility, companies can tweak their campaigns to maximize their advertising budgets.
Brand Awareness
PPC advertising can assist companies in expanding their clientele and building brand recognition. Users are still exposed to the brand and message of the company even if they do not click on the advertisement, which increases the possibility of further conversions.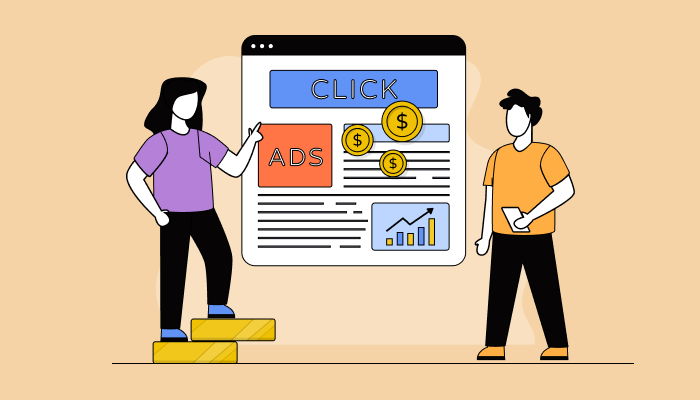 18 Guidelines to Use Pay Per Click
Marketing software assists marketers in managing and optimizing their pay per click advertising campaigns. A software like NinjaSEM can be highly useful in such situations.
In order to assist advertisers in improving their targeting, raising their click-through rates (CTR), and lowering their cost-per-click (CPC), it offers a variety of tools and capabilities.
Here is a look at how software like NinjaSEM can help achieve the campaign objectives.
Set Clear Goals
It's crucial to establish your objectives before beginning a PPC campaign. Having specific objectives will enable you to create a PPC plan that is more successful, whether your goal is to increase website traffic, create leads, or increase sales.
Conduct Keyword Research
Any successful Pay per click campaign is built on thorough keyword research. It assists you in determining the search terms your target market uses so you can make pertinent adverts that will grab their attention.
Choose the Correct Keywords
Choosing the appropriate keywords for your campaign is crucial after conducting keyword research. This entails choosing keywords that are highly relevant to your organization, have low competition, and have a high search volume.
Organize Your Campaigns
Your ability to increase the caliber and relevancy of your ads can be aided by organizing your campaigns into well-organized ad groups. As a result, your audience may experience better user interfaces, lower expenses, and increase click-through rates (CTRs).
Create Engaging Ad Copy
Your ad copy must be appealing, clear, and easy to understand. It should draw attention to the distinctive selling aspects of your goods or services and compel your intended market to act.
Use Ad Extensions
Ad extensions are further details that can be included in your advertising to enhance their relevance and interest. This can be done by adding elements like a map, a phone number, or connections to particular web pages.
Test Your Ads
Optimize your campaign and improve its performance by regularly testing your advertising. This entails writing several variations of your ad copy and comparing them to discover which performs best.
Monitor Your Campaigns
Measuring the effectiveness of your campaign is essential for figuring out where you can make improvements. To ensure you obtain the best outcomes possible, this requires tracking metrics like CTR, conversion rate, and cost per click (CPC).
Use Negative Keywords
Negative keywords are those for which you don't want your advertisements to show up. You may increase the relevance of your campaign and stop wasting money on pointless clicks by adding negative keywords to it.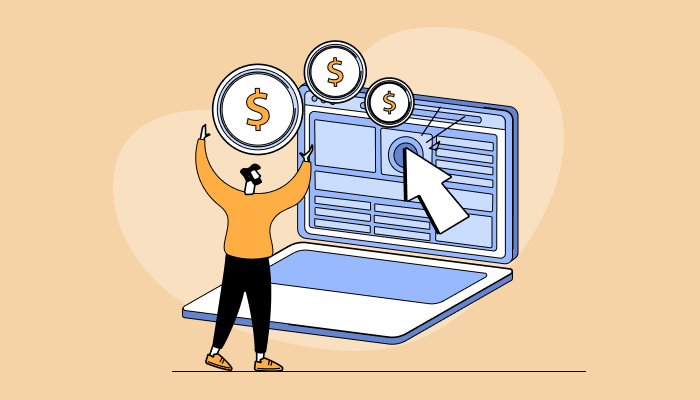 Set a Budget
To keep costs under control and maximize your return on investment, you must set a budget for your PPC campaign (ROI). This entails establishing a daily or monthly budget and modifying it to achieve your objectives.
Use Targeting Options
You may use targeting choices like location, device, and audience to ensure the correct people see your ads. By utilizing these alternatives, you may make sure that your advertisements are viewed by those most likely to be interested in your goods or services.
Use Conversion Tracking
Thanks to conversion tracking, you can monitor the actions that individuals do after clicking on your advertising. You can adjust your campaign strategy by knowing which advertisements generate the most conversions
Use Retargeting
Retargeting is displaying advertisements to users who have already visited your website or engaged with your brand. This can keep you in your audience's minds and eventually lead to more conversions.
Use A/B Testing
A/B testing is developing two variations of your advertisement or landing page and comparing their effectiveness. This might assist you in campaign optimization and performance enhancement.
Optimize Your Landing Pages
The page on your website that visitors land on after clicking on your ad is your landing page. Optimizing your landing page can increase your conversion rate and get more leads or sales.
Use Ad Scheduling
You can schedule when your adverts will run by doing this. When your target demographic is most likely to be online, this can help you ensure that your adverts are displayed at the most effective times or days of the week.
Get started with the leading Pay Per Click Tool today! Sign Up 14 Day Trial
Monitor Your Competitors
You can stay in the lead by monitoring the PPC campaigns of your rivals. This entails keeping an eye on their ad text, keywords, and targeting choices to spot places where your own campaign might be strengthened.
Continuously Improve Your Campaign
PPC advertising is a continual process. Therefore, in order to get the greatest results, you must constantly review and tweak your strategy. To maximize your ROI, entails evaluating the effectiveness of your campaign, experimenting with new tactics, and making any necessary corrections.
Conclusion
Overall, PPC advertising is a valuable tool for businesses looking to increase their online visibility, attract new customers, and achieve their marketing goals. By following best practices and guidelines, businesses can create effective PPC campaigns that deliver measurable results and maximize their return on investment.
Why NinjaSEM?
#1
Improved Conversion Rate
#4
Competitor Ads & Keywords Screening Tool
#5
Exclusive PPC Campaigns
#7
Google Ads Optimization
#8
Intelligent Keyword Evaluation
#9
Unbelievable pricing - the lowest you will ever find
#10
Everything your business needs - 50 apps, 24/5 support and 99.95% uptime
Join the SaaS Revolution
All-in-One Suite of 50 apps

Unbelievable pricing - ₹999/user

24/5 Chat, Phone and Email Support