15 Strategies For Better Re-Marketing PPC Campaigns
If your re-marketing PPC campaigns aren't working, it's time to try something new. Here are 15 strategies for better re-marketing PPC campaigns.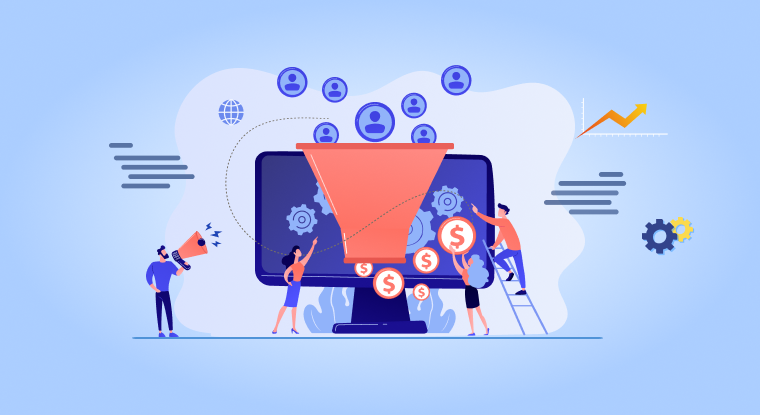 At this point, you're probably great at making ppc campaigns. You have users clicking on your ads, and the numbers keep skyrocketing, but what happens next? After that initial click? What are the chances that those same users will click again? Because that's the point, isn't it? Those users keep coming back to your ads and converting those clicks to offers. Your goal is, of course, to transform clicks to actual service rendered, and how do you do that? Well, with a re-marketing ad. You should know what remarketing is before you know how to improve your strategies where they are concerned.
Re-marketing or retargeting is a ppc marketing strategy that uses information about the website's visitors that the marketer knows. This information is used to display ads visitors see while surfing the internet.
Retargeting is a marketing strategy that uses information about the website's visitors the marketer knows. This information is used to display ads visitors see while surfing the internet.

Learn more at https://t.co/9TneyPU9LC#retargeting #remarkerting #sellingonline #eCommerce pic.twitter.com/9UUwsylkPC

— Jumpseller (@Jumpseller) November 25, 2019
There are two (2) categories of people you should be targeting for re-marketing ppc campaigns. They are;
Those who have visited your website sometime in the past. You'll learn reporting monitoring to certain people so you can advertise to them, whether by Facebook advertising, pay-per-click advertising, or other display networks. These people have some interaction with you, whether it's seeing your page and immediately leaving or spending time on it but not taking the action you want, such as joining your email list or purchasing a product.

Others who have visited a competitor's website. They've shown an interest in your niche's goods and content, but they haven't yet found your website. You can also retarget them if you're clever, and this post will show you how.
This blog post focuses on how to do remarketing campaigns after the initial ad campaign works (or does not) and how customers will continue to be engaged, retained, and purchased over and over again. Now we can go into the different strategies that will help you keep old and new visitors using remarketing ppc campaigns.
Strategies for Better Re-Marketing PPC Campaigns
Strategise your PPC campaigns using the following tips:
1. Determine What Pages to Tag
Choosing the website pages to tag is one of the most critical aspects of effective remarketing ppc campaigns. This is true if you're using a Google Analytics remarketing code or probably a third-party remarketing tool to tag your visitors.
Since these are the pages on which you'll build your entire ppc campaigns, deciding which landing page to tag is directly linked to your remarketing objectives.
Let's say your company needs to increase lead generation by 30% in the next 30 days. Bounced visitors of your three top-performing lead generation landing pages may be tagged (and remarketed to). They will most likely be the most open audience for generating leads in a short period. Choose one of the three pages to be tagged for your campaign. Alternatively, if your company wants to boost revenue by 15%, you might tag your best-selling product pages.
2. Adapt the Campaign to Similar Goods to Keep Them as Consumers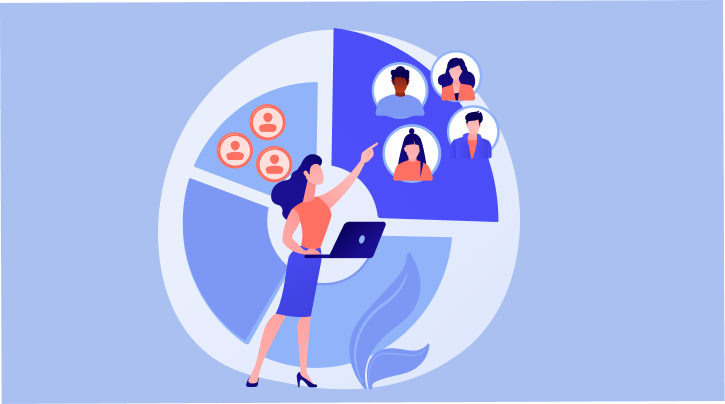 This is very important for your remarketing ppc campaigns. Retaining a customer as a client necessitates tailoring the offering to their specific requirements. So, in a scenario where a customer just purchased the latest iPhone, they don't need to see an ad for the exact product or be followed around by another phone. This could result in a feature-level buyer's remorse or make the client think they could have gotten a better offer if they had waited. They are much more likely to convert if they see compatible earphones or chargers advertised. Users recorded a "2X increase in conversions and a 60% reduction in CPA" after using Google's dynamic remarketing product in a beta review. This demonstrates the value of product recommendations among the converted.
3. Divide Your Remarketing PPC Campaigns
Don't handle all visitors to your website the same way. Segment strategies for your remarketing ppc campaigns to speak more explicitly to your customers' wishes and needs. The time it takes a visitor to spend on your web, the number of pages they browse, and the pages they visit can all influence how hostile or nurturing your remarketing should be.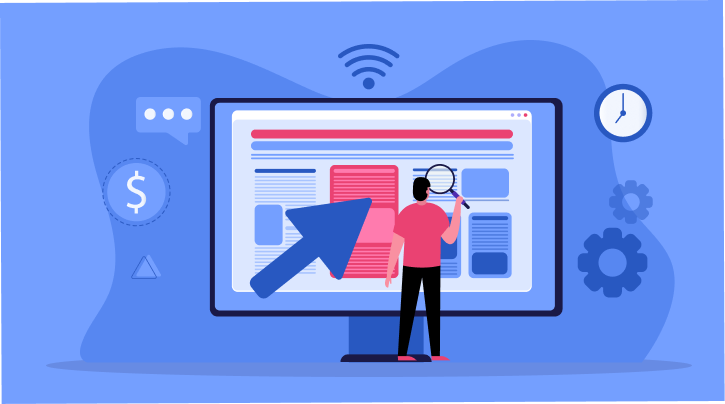 You can build different Call to Actions (CTAs) for various sales funnel performances with links to objective-based web pages for each segmented ad category. Keep track of your conversion rates and build workflow segments to help lead your prospects to a sale.
4. Target Demographics That Can Convert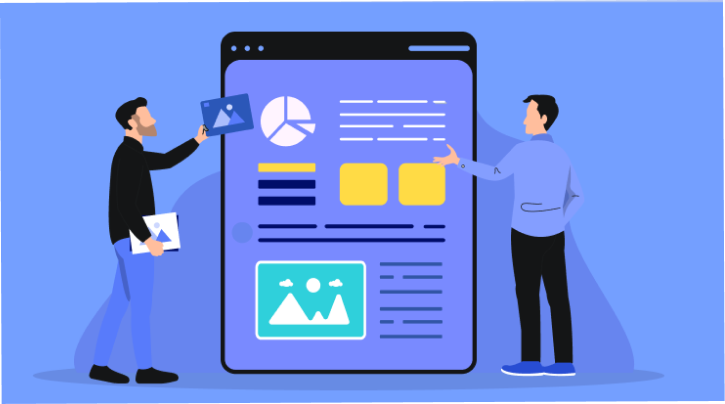 Filtering out unnecessary impressions (i.e. people who are unlikely to convert/waste money) is one of the most challenging puzzles advertisers try to solve in their campaigns. The risk with remarketing ppc campaigns is that it defaults to including all interested parties associated with your brand, which excludes aspirational researchers rather than transactional shoppers. The Internet population has an inherent wealth gap, and although most people are online, a premium product is only interested in those in certain income or age brackets. While remarketing campaigns are focused on consumer behavior, you should still make sure you're targeting a paying population rather than a more general set of people.
5. Make a Sales Funnel That Isn't Rushed
People aren't going to buy from you the first time they see a new commercial. At the very least, the vast majority would not. Instead, keep in mind that consistency wins the race (and the customer!). That's where ad funnels come in, where you can use retargeted advertising to drive users into the next stage of the funnel. One of the most popular reasons brands build Facebook retargeting advertising is to set up funnels.
Begin with a brand awareness ad that introduces you to your target market. Sure, some people will click and convert right away, but there's a fair chance that the majority won't. But that's fine. You may run remarketing campaigns that expose your ad to users who previously saved or interacted with your ad. At this stage, you can concentrate more on conversions or lead generation.
6. Create a Variety of Ad Sizes with Matching Photos and Copy
It is strongly advised that you create ad copies for all of the various network ad sizes. This means that your ads for your remarketing ppc campaigns will appear on any Google Ad network site you require. In other words, it increases the scope of your message and allows you to track your website visitors through more of their popular websites. Learn more how to create ads using ad copies tips
7. Re-Engage Previously Active Customers
Like popular marketing strategist, Joe Chernov, said, "Good marketing makes the company look smart. Great marketing makes the customer feel smart."
Clients that seem to have moved away from all businesses exist, but many more may be waiting in the wings, ready to convert. What they need is a gentle nudge in the right direction. This technique works best for remarketing campaigns specifically designed to communicate with users who haven't bought from you or connected with your site in a certain amount of time. Don't think about being subtle in this situation!
A prominent headline like "We Miss You!" can be very successful for this technique, particularly when combined with an enticing offer that can turn disengaged users back into enthusiastic customers.
8. Offer Coupons and Discounts
Great remarketing ppc campaigns could involve enticing a "dropped shopping cart visitor" to return to your product listing by offering coupons and discounts. Someone who has stumbled upon your online store and gone to a specific product page is almost certainly interested in buying that item. They left your sales to funnel for whatever reason (they were distracted, the price was too high, they were comparison shopping, etc). This is an excellent opportunity to remarket with a discount bid on those missed sales. Your future buyer sees your exclusive deal, which is tailored specifically for them, no matter where they are on the internet. There is a better chance of converting the guy (and getting a sale).
You'll also raise brand recognition and start building a loyal, repeat customer base. Warm leads, such as regular or repeat visitors to your site, may also receive discounts. If anyone visits your homepage, views your "about" tab, and then visits your product pages.
9. Send Follow-up Emails
Despite rumors saying otherwise, email marketing is still an incredibly successful way to communicate with consumers when properly targeted and written convincingly. Perhaps this is why 63% of marketers swear by email marketing campaigns. However, since the average user receives 88 emails every day, advertisers must personalize their messages to stand out from the crowd. This can be done using past purchasing or browsing data to present deals that customers may be interested in.
Users are more likely to read additional emails after the first one, so sending a series of messages is better than sending only one. However, it's crucial to consider the cadence and pacing of your emails. If you send emails too often, people will stop responding. According to studies, sending emails regularly increases open and conversion rates because users know when to expect them.
10. Set up a Google Re-Marketing Membership
Determine how long your remarketing ppc campaigns will last. The length of time you accompany each guest depends on your industry and the campaign you're running. Google sets the time limit to three months by default. If you have a long sales funnel, such as a B2B, and your goal is to raise brand awareness, this is ideal. If you're in a short sales funnel, such as retail, and you need a quick deal, change your follow-up to 30 days.
11. Change Up Your Ad Message
Target non-converting guests with your remarketing ppc campaigns, but change your message after a certain amount of time has passed. Change your ad message and design to make a statement and rekindle interest in your brand. Change your ad appearance as well.
12. Set-up Multiple Ads
There are moments when a single follow-up ad would not suffice. A consumer may need to see several ppc campaigns in a sequence before they feel comfortable moving to the funnel's next stage.
This technique for remarketing ppc campaigns works by putting unique time windows on each ad in a multi-ad sequence, ensuring that users in your target group see the ads in the order you want them to see them. Determine which windows would fit best for you and what your most valuable offers are. Build different individual advertisements for different timelines and set up a retargeting campaign based on website traffic.
13. Target Based on Customer's Site Navigation
You will offer customized, hyper-relevant advertising to users based on the unique pages on your site they visit. Remarketing ppc campaigns are most successful when they send the right message to the right shopper at the right time in their journey and online journey targeting will help you do just that.
14. Take Note of Keyword Searches
Retargeting customers who have searched for keywords or phrases related to your company is a simple way to increase sales. The critical distinction between search retargeting and other types is that it targets users who have never once visited your website and whose email addresses you did not collect. Since you'll be engaging with a new pool of consumers rather than just your existing shopper base, looking at search terms gives you the opportunity for greater scope.
15. Focus On Knowledge Rather than Sales
Remarketing campaigns will help your company increase clicks to non-lead generation landing pages if you have a high-traffic website. Concentrate on educating your bounced traffic about your business, goods, and how you solve their problems.
Yes, getting leads and sales is the main goal; it's what covers the advertisement bills. However, you can raise brand awareness and cultivate lost leads by sending interested customers to a "free" page on which you don't ask for anything in exchange. This priming also results in a higher sale cost and a more loyal customer when they are ready to convert.
Wrapping It Up
Now you have a grasp of pushing your next remarketing ppc campaigns to bring in more potential customers. Hopefully, these tips help you in more ways than one. However, if you want to get the most out of your remarketing campaigns, you should check out NinjaSEM. It is a solution that allows you to easily perform your remarketing strategies with zero hassle.
Why NinjaSEM?
#1
Improved Conversion Rate
#4
Competitor Ads & Keywords Screening Tool
#5
Exclusive PPC Campaigns
#7
Google Ads Optimization
#8
Intelligent Keyword Evaluation
#9
Unbelievable pricing - the lowest you will ever find
#10
Everything your business needs - 50 apps, 24/5 support and 99.95% uptime
Join the SaaS Revolution
All-in-One Suite of 50 apps

Unbelievable pricing - ₹999/user

24/5 Chat, Phone and Email Support