Pay-per-click (PPC) management software is a tool that helps businesses set up, modify, track and manage the performance of PPC campaigns.
The software allows users to set up campaigns based on bidding amounts and budgets and place PPC links on various social mediums, including Google and Facebook ads. It also supplies keyword suggestions to make things easier.
Any business person with adequate knowledge of what goes on in the business world knows that pay-per-click advertising is one of the most effective forms of digital marketing that exists.
That trust people have in it to deliver is precisely one of its main benefits. It provides fast and reliable results and is also a ubiquitous form of advertising.
Of course, if you have not yet tried it, you first wonder why it carries so much importance. You'll find that why in this post, and you also understand how to use PPC management software to drive search engine marketing (SEM).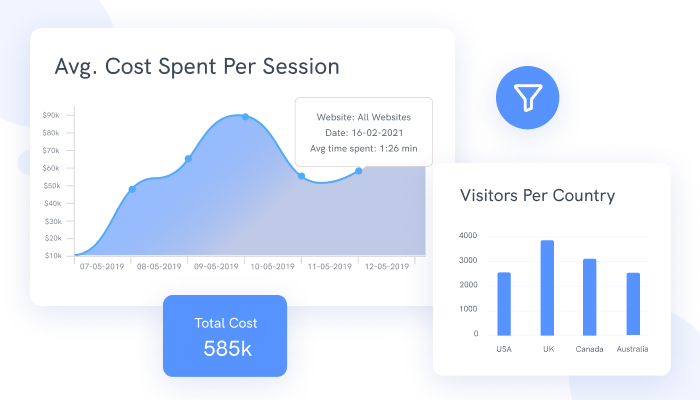 What Is PPC Management Software
To understand how PPC management software can aid SEM, you need to understand its concept. As earlier stated, it is a form of digital marketing that has seen use across a wide range of online platforms.
The most basic types include:
Search ads look like regular search results on platforms like Google, Yahoo, etc.
Display ads — graphic/banner ads that are displayed on 3rd party websites
Paid social media ads operate like display ads but only within certain social media platforms.
Of course, PPC functions in different styles as it varies from platform to platform however one thing that holds true for all circumstances is that there is a root function of paying for each ad click.
Why PPC is important
It provides results rapidly and consistently.
This is inarguably the best merit of the PPC. Unlike search engine optimization, which deals with organic traffic growth, PPC gives results immediately when the ads go live.
That's a good reason to take it very important for your business, especially if you're all for generating revenue faster. When it comes to broad advertising strategies, PPC is important since its the core part of a short-term & long-term digital marketing strategy.
To place search ads on Google or Bing, advertisers set them up via each platform's portal. They do this for their ad campaigns budget and determine their ad parameters.
Once the ads go live, they immediately start appearing in search results and immediately attract clicks/conversions.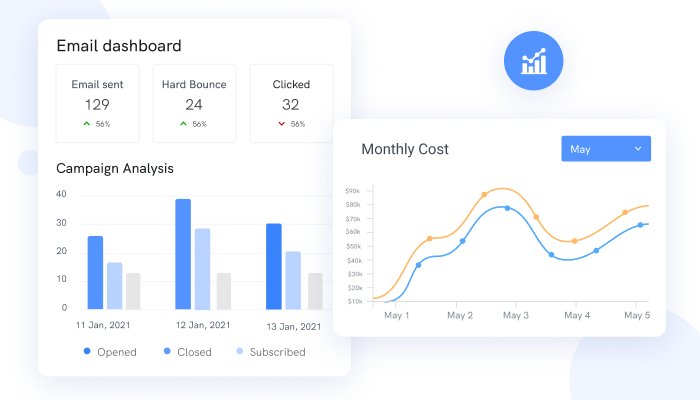 PPC and SEM
Search Engine Marketing is paid to advertise using marketed keywords that consumers type into search engines like Google, leading to conversion (PPC).
In recent days SEM has also become a staple for digital advertising. PPC campaigns drive keyword-specific traffic to your virtual doorstep.
SEM is mainly concerned with bidding for search engine keywords, and to do this, you need a good understanding of the search phrases consumers are looking for when searching for a product or service.
For SEM, you'll need to create catchy and informational text, optimize your landing page to match the keywords used, and convert the visitor into a lead.
With SEM, careful consideration must be given to terms used, as this can make you confident that your ads are being marketed correctly and in front of the target audience.
It could be those looking to patronize you or just people looking for more information about your business.
A well-structured SEM campaign should boost awareness of your services while driving clients to you virtually and affordably.
Search engine Marketing (SEM) could infinitely increase your business reach by attracting people to your website.
Where SEM is concerned, PPC can provide affordable and smart solutions to you by pinpointing key phrases your customers are using to locate you.
Conclusion
Knowing what you do now, we believe it's also time to tell you about a PPC management software that can be used for SEM.
This software, called NinjaSEM, can help you advertise your website wisely so that it will attract new customers to buy your products.
This SEM Software gives you the best ROI because of the ton of features it packs. With it in your arsenal, winning the competitive PPC battles becomes a walk in the park.
Not only does it take control of campaign creation and one-click optimization, but it also sets up, manages, modifies, and tracks the performance of PPC ads for your businesses.
Give it a try today!