There is an old saying — it says if you want your business to grow, you must use Search Engine Marketing (SEM).
There's no such saying, but that doesn't mean it's not true. For example, SEM allows businesses to pay for their adverts to appear alongside search queries on search engines like Safari, Bing, and Google.
This form of internet marketing refers to sales strategies deployed by businesses solely over the Internet.
If you're curious to know more about how it works, keep reading. In the end, it's a great recommendation that will easily deploy this kind of marketing.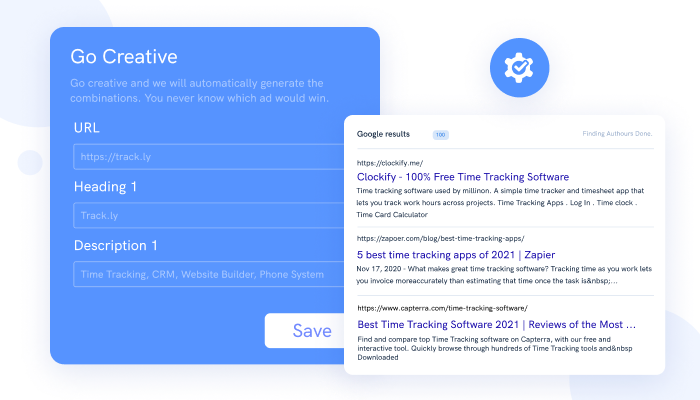 What is Search Engine Marketing?
It is a digital marketing technique that facilitates an increase in the visibility of a website in search engine results pages (SERPs).
Search engine marketing used to be an umbrella term that covered search engine optimization; however, over time, SEO grew, and now, it is treated as a separate field in marketing.
Like SEM, the objective of SEO is to increase your website's appearance in search engines. The only difference is that the marketer in SEO does not pay, unlike SEM.
The fact that money or capital is not involved in the operation earned it the "organic" badge in the business world.
Therefore, all SEO does is naturally boost your website's search engine presence, meaning you don't have to pay for it.
SEM over SEO?
Search engine optimization takes a long time to yield the desired results compared to search engine marketing.
The organic process happens over several months and could even take years. How long it takes depends on many factors, including the number of competitors in the market and how effective your SEO strategy has been.
How old your website is could also be a factor.
Search engine marketing provides results faster. It is why people like it so much — it grants instantaneous rewards.
Once you pay for ads, for instance, search results in search engines, you should notice an immediate boost in your website traffic.
Some believe that SEM is an avenue for average companies to the front as elite. However, SEO guarantees organic growth, which is only possible if you're doing something right.
If you pay to drive traffic to your website, there is no guarantee that whatever is going on in your web pages adds value to the site.
This leads us to one of the risks of SEM — that steady boost that started instantaneously will also disappear that way once you stop paying to keep the ads running.
With SEO, you have no reason to fear such a thing, but despite how expensive it may be, SEM is a useful tool to boost your reach if your budget can withstand it.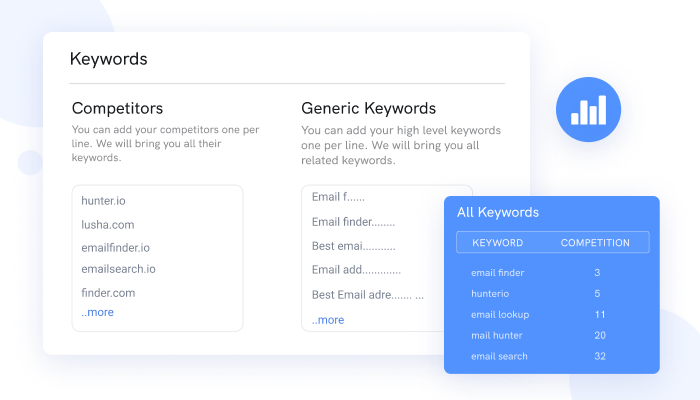 Benifits of SEM
Reach your customers instantly
Search Engine Marketing is synonymous with Google paid search ads. It is popular as a short-term strategy because it brings fast visibility to your products or services.
Compared to Search Engine Optimization, paid search ads will give you quick results as they allow you to reach your target audience immediately.
Optimized Ads help you reach the right audience.
SEM can help your businesses reach specific customers based on their search. For example, your ads can be made to appear only to netizens who are using certain keywords related to your products or services.
Choosing the right keywords for which your ads are prompted to be displayed; helps you create highly optimized ads.
Ads get displayed on competitors' related or similar keywords.
As is standard practice for SEM, it is advisable to ensure your search ads will get triggered to appear on your competitors' related keywords.
This way, your product gets more exposure, ultimately giving you a chance to convert your rival's clients.
Conclusion
To make your SEM effective, you must use relevant keywords, but we have a solution for you if you think that'll be too much of a chore.
It is the number one SEM Software and is guaranteed to give you the best ROI. We call it NinjaSEM, but you can call it partner.
Aside from the assured ROI, NinjaSEM provides you with an unlimited number of keyword suggestions, so you don't have to spend precious time brainstorming on them.
NinjaSEM lets you take control of your campaign creation and set up, manage, modify, and track the performance of PPC ads for your businesses.
Get started with this software, and you'll never regret that you did.